Why is the U.S. locking down for climate change?
September 27, 2023
Brita Lundberg, MD, Greater Boston PSR Board Chair | CommonWealth Magazine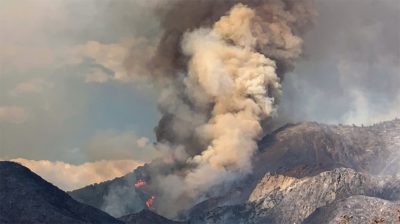 Our children aren't playing outside because it's 118 degrees Fahrenheit or there is fire at the door or they can't breathe due to air pollution or wildfire smoke. In Hawaii last month and across the Northeast and the midwest last summer, wildfires led to involuntary lockdowns.

Yet while lockdowns due to COVID were difficult, they seem like a cakewalk compared to the current and future dire lockdowns due to climate.
Dr. Robert Little, PSR Pennsylvania | Patriot-News As we make the necessary transition from coal to cleaner power to tackle the climate crisis, it is...
Maryland Matters Van Susteren asserts that the number of people suffering from climate anxiety is "impossible to quantify." But she and some colleagues attempted to...
E&E News Similarly, Physicians for Social Responsibility said heating homes with hydrogen is a prime example where more efficient and less expensive solutions already exist:...