WA PSR helps pass "best" climate-friendly building code
April 25, 2022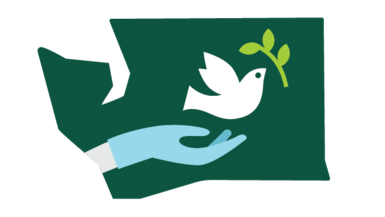 Washington PSR has just helped pass the strongest low-pollution, climate-friendly commercial building code in the country. "This is a HUGE win for electrification, and we were super active in this effort," said chapter executive director Max Savishinsky.
The state's Building Code Council adopted amendments to the Washington State building code to require that new commercial and large multi-family residential buildings install high-efficiency electric space and water heating. Washington PSR has mobilized health professionals on this issue for over a year, helping cities like Shoreline, Seattle, and Bellingham pass their own versions of this law. Now the whole state can benefit from these improvements.
The chapter helped marshal over 100 health professionals to submit public comments, and WPSR doctors presented compelling testimony at public hearings. Health professionals' comments and testimony were recognized in many partner and coalition press releases.
In recognition of Washington PSR's contribution, Governor Jay Inslee invited the chapter to join on a panel on clean energy and buildings while President Biden visited Seattle.
Due to the energy it takes to power them, buildings are one of the largest and fastest-growing sources of climate pollution in Washington State. With commercial and larger multi-family buildings covered, PSR and its allies will seek to extend these benefits to single-family homes and smaller residential buildings.
Gas stoves pose a health risk, particularly for children and the elderly. People living in homes with gas stoves experience higher rates of asthma, lung...