W. Taylor Carneiro-Johnson to Become PSR Interim Executive Director on March 25, 2023
February 21, 2023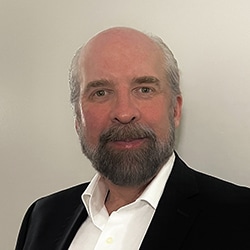 We are pleased to announce that W. Taylor Carneiro-Johnson will become Interim Executive Director of Physicians for Social Responsibility in Washington, DC, on March 25, 2023.
Taylor has served as PSR's Director of Operations since 2014. We are grateful for his steadfast and equity-focused leadership. Our Board of Directors knows that he will provide our staff, organization, and PSR's nationwide chapter network with the expertise and continuity that they deserve.
This is an exciting transition time for PSR. Our current Executive Director, Jeff Carter, recently announced his departure after serving in this role for six years. Our Board of Directors will be engaging the PSR Community in the search for our next permanent Executive Director over the coming months. Please share ideas or inquiries with Todd Sack, PSR President and Transition Committee Chairperson: tsack8@gmail.com. Thank you!
Together, we thank Taylor for stepping up to support Physicians for Social Responsibility at this time.
Todd L. Sack, MD, FACP
President
Jeff Carter, JD
Executive Director
CONTACT: Isabella Javidan, ijavidan@psr.org, 612-812-3231 Washington D.C. — Physicians for Social Responsibility is deeply disappointed in the EPA's decision to delay updating the National Ambient...