Victory: WA Denies Kalama Methanol Refinery
January 27, 2021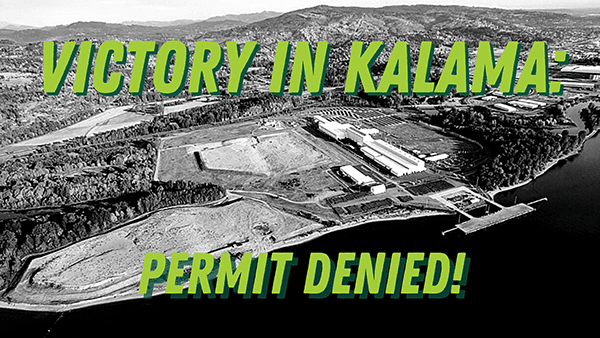 Last week the Washington state Dept. of Ecology denied permits for a proposal to build the world's largest fracked gas-to-methanol refinery along the shores of the Columbia River in Kalama, on the ancestral lands of the Cowlitz People. Washington PSR worked with coalition partners to oppose this dangerous project, bringing the health voice through op-eds, lawsuits, emails, and protests.
On November 3 in Washington, DC, Physicians for Social Responsibility bestowed a Health Hero Award upon Tina Cordova, co-founder of the Tularosa Basin Downwinders Consortium. ...
On November 16, 218 mayors, city councilors, county and municipal officials and state legislators from around the United States delivered a letter to President Joe Biden...
Three important reports on climate change were issued recently – and the news isn't good. They found widespread impacts and more billion-dollar climate- and weather-related...