Urge Your U.S. Senators to Sign the Murphy-Kaine Letter on the Iran Deal
April 1, 2021
This action alert is no longer active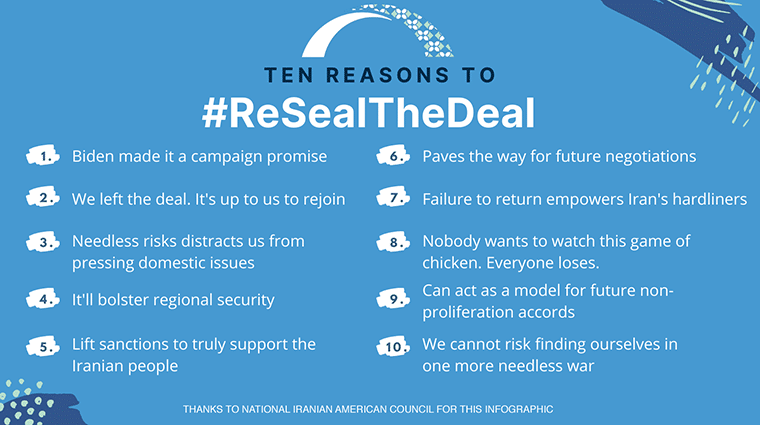 The seven-nation nuclear agreement with Iran was a major achievement, blocking their path to a nuclear weapon and subjecting Iran to the strictest inspection in arms control history. Until President Trump disrupted the agreement, Iran was in full compliance.
Candidate Joe Biden prioritized re-entering the Iran nuclear deal. But now that he is in office, President Biden, Secretary of State Antony Blinken, and their counterparts in Iran have entered into a slow-motion dance, each waiting for the other to lead. The stakes are too high for these games, and now is the time to take advantage of the window of opportunity to revive the Joint Comprehensive Plan of Action (JCPOA) with Iran.
Senators Chris Murphy (D-CT) and Tim Kaine (D-VA) are collecting signatures from Senate colleagues on a letter urging President Biden to swiftly re-enter the Iran nuclear deal — "using a 'compliance for compliance' approach as a starting point to reset U.S. relations with Iran."
Please urge your senators to sign the Murphy – Kaine letter.
This week, PSR is participating with Win Without War, National Iranian American Council and other allied organizations in a "Week of Action" to turn up the pressure for a swift and decisive return to the JCPOA. Please join in!
This action alert is no longer active This week, as the NDAA (National Defense Authorization Act) is considered on the floor of the House, Representatives...