U.S. Call to Action on Climate, Health & Equity proposes broad platform for positive actions
April 21, 2020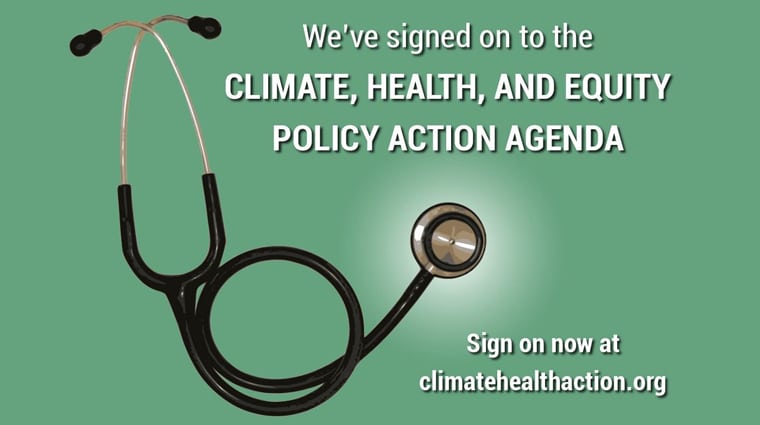 The health crisis caused by climate change is serious, but it also presents a major health opportunity. By building healthy energy, transportation, land use, and agriculture systems, we can deliver immediate and sustained health benefits to all while reducing future health risks from climate change.
The U.S. Call to Action on Climate, Health and Equity lays out a roadmap for how we can do all of those things. Read the Call's full text here.
PSR is an endorser of the Call to Action and helped to shape its content. We encourage other health organizations to join us in endorsing the call (click here).
If you are an individual, you can endorse the call here.
Please share the Call with your federal, state and local elected officials. Ask them to use it to develop policy initiatives that protect all of us from the health threats associated with climate change and also deliver a wealth of other benefits for our health.
On November 3 in Washington, DC, Physicians for Social Responsibility bestowed a Health Hero Award upon Tina Cordova, co-founder of the Tularosa Basin Downwinders Consortium. ...
On November 16, 218 mayors, city councilors, county and municipal officials and state legislators from around the United States delivered a letter to President Joe Biden...
Three important reports on climate change were issued recently – and the news isn't good. They found widespread impacts and more billion-dollar climate- and weather-related...