To protect our health, tell the truth about the fossil fuel industry
March 2, 2023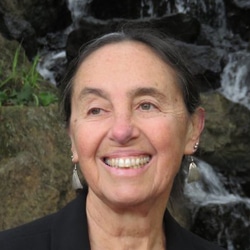 Linda Rudolph, MD, PSR Board Member | Capitol Weekly
Climate change and fossil fuel pollution are two sides of the same health emergency. Air pollution from burning fossil fuels caused about 8 million deaths in 2018, nearly 1 in 5 deaths worldwide. And fossil fuel pollution is a primary driver of climate change, which threatens health in numerous ways – from chronic and infectious disease to deaths from extreme heat.
Dr. Robert Little, PSR Pennsylvania | Patriot-News As we make the necessary transition from coal to cleaner power to tackle the climate crisis, it is...
Maryland Matters Van Susteren asserts that the number of people suffering from climate anxiety is "impossible to quantify." But she and some colleagues attempted to...
On November 3 in Washington, DC, Physicians for Social Responsibility bestowed a Health Hero Award upon Tina Cordova, co-founder of the Tularosa Basin Downwinders Consortium. ...