The Time to Act on Climate is Now!
April 29, 2019
This action alert is no longer active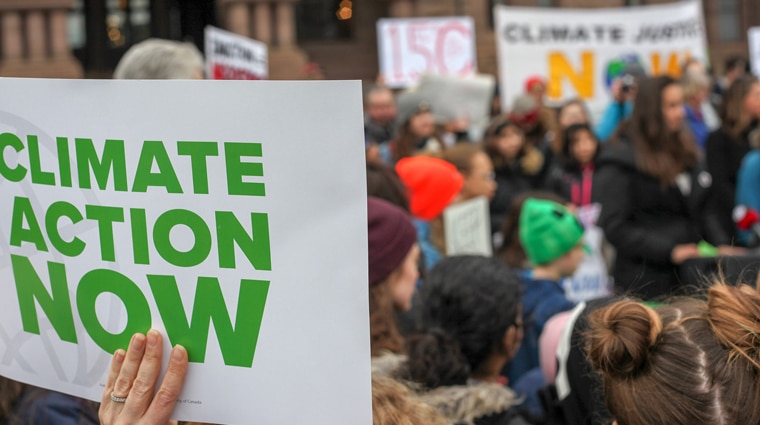 Scientists around the world are ringing alarm bells: Time is running out on climate change. We must act on solutions immediately to protect our health and survival.
Leaders in the U.S. House of Representatives have introduced H.R. 9, the "Climate Action Now Act," to ensure that the United States honor its Paris Agreement commitments and to lay the groundwork for further climate action.
A vote is expected in the House this week.
The Climate Action Now Act is an important initial step to address the growing global threat of climate change. It focuses on holding the Trump administration to our global commitments under the Paris Agreement and would recommit us to making carbon pollution reductions.
Concretely, it would prevent any federal funds from being used to withdraw the U.S. from the Paris Climate Agreement, and would require the Trump administration to produce a real plan within 120 days to achieve U.S. commitments under the Paris Agreement.
Urge your U.S. representative to vote for H.R. 9. It is time to take action on climate now that will protect our health, our planet and our future.
This action alert is no longer active Photo: Max Nossin / CC BY 3.0 On May 17, President Biden will depart the United States, headed...