The Road Ahead
November 10, 2020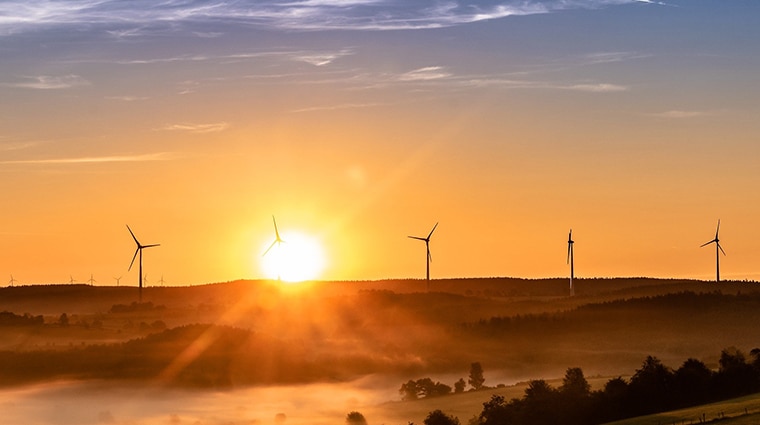 This weekend many of us celebrated the end of Donald Trump's disastrous presidency. Congratulations to Joe Biden and Kamala Harris for their victory!
To me, the win feels more like a reprieve: we've averted disaster, but the struggle continues. It is a relief to know, as COVID-19 cases surge again around the country, that we'll soon see the kind of national leadership we need to combat the pandemic. I'm encouraged by the fact that President-elect Biden won with a platform that included an agenda on climate that was considerably more progressive than we might have hoped even just a few years ago. That didn't happen by accident — your efforts to promote the medical and scientific facts about climate change have been a significant factor in moving more Democrats to take a more urgent approach. And I remain hopeful that progress on reducing the threat posed by nuclear weapons will get back on track as well.
But, the way I see it, President-elect Biden has no time to lose, and not just because the world still hangs on the brink of disaster. We don't know what the outcome of the next election may hold for us, but we do know what the playing field is likely going to look like for the next two years. President Biden will preside over a divided Congress. An even slimmer Democratic majority will continue to hold the House, but, in all likelihood, the Senate will continue to be controlled by Republicans, and they will attempt to resist the President's legislative agenda.
So, we need to get to work once again. I know it's been an unspeakably horrific year, and after a stressful election, it would be great to take a break. But the political window for change may be brief. I look forward to working with you as we continue to press for change during this historic transition.
Jeff Carter
Executive Director
P.S. Physicians for Social Responsibility is excited to host our first ever Virtual Gala on Thursday, November 19. The program will combine a celebration of PSR's accomplishments in 2020 with a new vision for how we, as an organization of health professionals, can meet the intersectional challenges of climate change, security, and racial equity in this extraordinary moment. Our program will include a message by Rep. Barbara Lee (CA) along with performances and presentations from those at the forefront of this fight. Click here for tickets and more information.
Lanterns afloat on Green Lake. Photo credit: Nancy Dickeman Do you think this would be a good moment to strengthen the "nuclear taboo"? You're not...