The F-35 in a time of global plague
April 22, 2020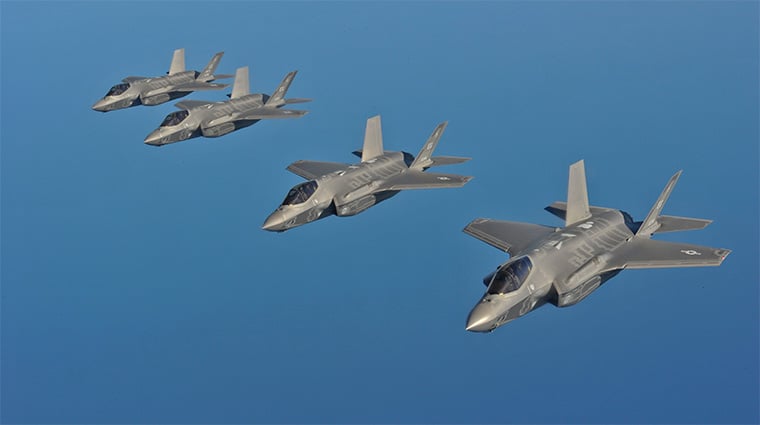 PSR member John Reuwer, MD | Vermont Digger
Vermonters are divided in our opinions about whether the F-35 should be flying from Burlington International Airport. Even with the human suffering and damage to the economy we are experiencing as a result of the coronavirus pandemic, the Vermont Air Guard's current 15 planes continue to fly overhead. According to Gov. Phil Scott, this is to fulfill their "federal mission," which as near as I can tell is practicing for war abroad. Closer to home, this means generating harmful noise, sowing our atmosphere with pollutants from burning 1,500 gallons of jet fuel per hour for each plane at a time when we know air pollution weakens our lungs' ability to resist the coronavirus.
Maryland Matters Van Susteren asserts that the number of people suffering from climate anxiety is "impossible to quantify." But she and some colleagues attempted to...
E&E News Similarly, Physicians for Social Responsibility said heating homes with hydrogen is a prime example where more efficient and less expensive solutions already exist:...
Photo: Lisa Jacobs / CC BY-ND 2.0 Howard Kessler, MD, President of PSR Florida | The Palm Beach Post The inhalation of pollutants from these...