Tell presidential candidates: The U.S. must never start a nuclear war!
June 17, 2019
This action alert is no longer active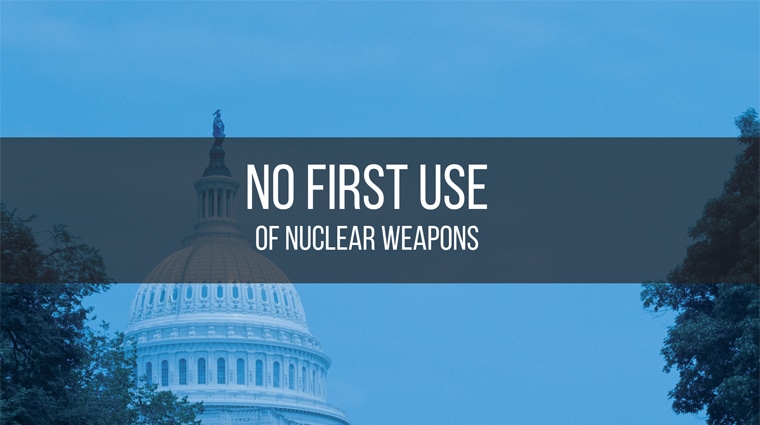 Under current U.S. policy, the president can launch a nuclear strike at any moment without anyone else's approval or authorization. There would be no way to countermand the order, and within minutes, there would be a nuclear attack. At PSR, we feel that the United States must never start a nuclear war. If you agree, here's how you can help.
As presidential candidates announce their positions on issues, we need them to go on the record  in support of changing U.S. policy to "No First Use" of nuclear weapons.
There is no adequate health or emergency response in the event of a nuclear attack. No nation, including the United States, is prepared for the humanitarian disaster of a nuclear war. As health professionals, we have sworn an oath to do no harm. The only way to protect our communities from the risk of nuclear war is to take every action we can  to prevent it.
While some candidates have discussed making changes to current U.S. nuclear policies, we must encourage all of them to support No First Use policy which will reduce the risk of nuclear war. This policy is also a valuable step on the path toward delegitimizing nuclear weapons.
PSR is joining forces with multiple organizations—including Daily Kos, Peace Action, Beyond the Bomb, Women's Action for New Directions and American Friends Service Committee—to gather as many signatures on this petition as we can. Every signature gets us one step closer to making this a policy priority for the presidential candidates.
Help influence the future of U.S. nuclear policy.
Take action. Please sign our joint petition to all U.S. presidential candidates.
This action alert is no longer active This week, as the NDAA (National Defense Authorization Act) is considered on the floor of the House, Representatives...