Tell EPA: Tighten up Rules on Oil and Gas Wells
January 20, 2022
This action alert is no longer active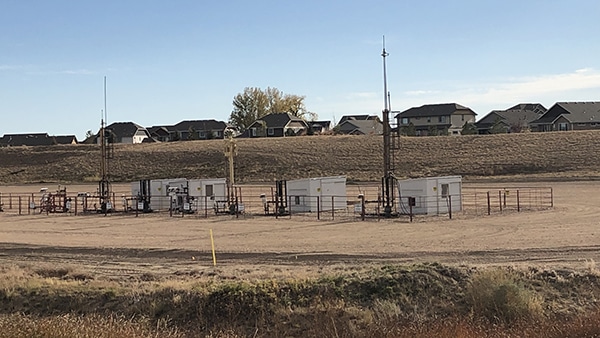 The battle to rein in climate change is not going well. With extreme weather events becoming common, over 32 percent of Americans live in a county or state that was declared a disaster area last summer by FEMA. Globally, 2021 was the sixth-warmest year on record since modern recordkeeping began in 1880.
We urgently need to slash fossil fuel emissions. At the top of the list: reducing emissions of methane, one of the key drivers of climate change.
Now, the U.S. Environmental Protection Agency (EPA) offers us an opportunity to do just that. EPA has introduced a rule to reduce methane pollution from the oil and gas industry. It's a good start, but it's not strong enough.
Please submit brief comments asking EPA to strengthen the rule. We suggest four ways they could do that here. (Plus a request that they speak more honestly about how bad methane's climate effects are.)
EPA considers the number of individual comments they receive on a rule, so your comment, even if brief, will be counted.
This action alert is no longer active This week, as the NDAA (National Defense Authorization Act) is considered on the floor of the House, Representatives...
This action alert is no longer active Image: PSR Colorado / CC BY-NC 4.0 Gas stoves emit dangerous air pollutants that harm our lungs, hearts...
This action alert is no longer active The debt limit deal backed by President Biden and House Speaker Kevin McCarthy includes not one but two...