Tell Congress: Protect Voting and our Democracy!
July 23, 2020
This action alert is no longer active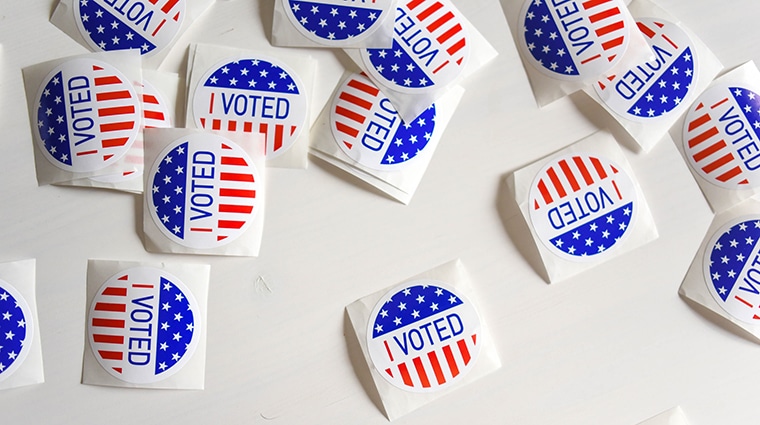 The health of our planet is directly linked with the health of our democracy. Without an equitable and just transition which prioritizes the health and security of our communities, as well as the environment they live in, we will never enjoy full rights and dignity for all people.
That is why we need to prepare for an election that protects public health AND voting rights, and ensures that everyone can make their voice heard.
Over the coming months, PSR will reach out to you periodically to ask you to help protect the 2020 elections. I'm proud to launch that vital effort with this request: As the COVID-19 pandemic continues, we need Congress to make vital investments NOW to guarantee the 2020 elections are safe, secure, and accessible to ALL voters.
Congress is negotiating the next COVID-19 relief bill. That package needs to include significant funds for state and local governments to fully finance and administer the 2020 elections such that all communities are able to participate in voting securely and safely.
We need Congress to:
Invest at least $4 billion in states so they can adequately prepare their election systems to operate during a health crisis and ensure every eligible voter has access to the ballot.
Expand vote by mail and no-excuse absentee voting so that more people can vote without being in person.
Extend early voting, online and same day registration, and provide protections for polling places and poll workers so those who choose to vote in person can do so safely and securely.
Ensure ballot tracking for both election officials and voters to guarantee a secure election.
Efforts like these not only will help prepare our states for elections this year but will help to safeguard a more fair and equitable democracy moving forward. No one should have to choose between their health and their right to vote.
Email your U.S. Senators and Representative and urge them to support funding to ensure that state and local officials have the vital resources they need to ensure fair, safe, and accessible elections in 2020.
This action alert is no longer active This week, as the NDAA (National Defense Authorization Act) is considered on the floor of the House, Representatives...
This action alert is no longer active Image: PSR Colorado / CC BY-NC 4.0 Gas stoves emit dangerous air pollutants that harm our lungs, hearts...
This action alert is no longer active The debt limit deal backed by President Biden and House Speaker Kevin McCarthy includes not one but two...