Stop the compressor station!
May 15, 2019
This action alert is no longer active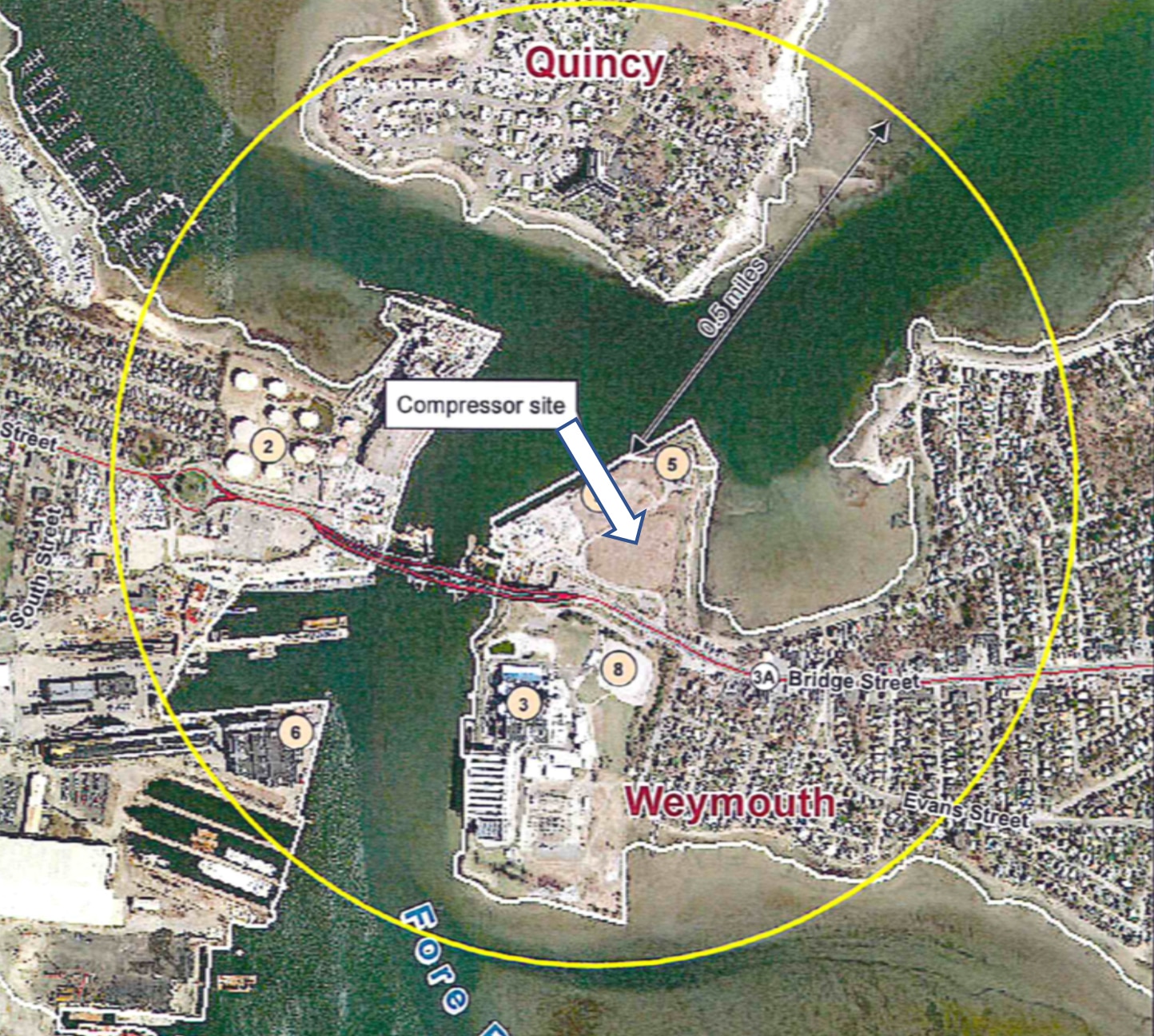 The state of Massachusetts is considering whether to permit a compressor station—a source of toxic air pollution and a risk of explosion and catastrophic fire—in a heavily populated, low-income community near Boston.
This environmental injustice shouldn't be allowed.
PSR's Greater Boston chapter is strongly opposing the proposed compressor station. They have released an incisive report on its potential dangers, and are circulating a petition urging the governor not to issue a permit for the station's construction.
The compressor station would be built by Spectra Enbridge-Energy to keep fracked gas (methane) moving north through pipelines for eventual export.
Compressors and the pipelines carrying highly pressurized gas can rupture and explode. The resulting fires are massive and extremely difficult to control. That's no surprise: Methane is utilized precisely because it burns so readily.
What's more, compressor stations routinely vent and leak methane—a powerful climate change driver—into the atmosphere, along with toxic and carcinogenic gases such as benzene and formaldehyde.
The small town of Weymouth, where the compressor station would be built, is low-income and environmentally degraded. Nine hundred sixty-four households are situated within a half-mile of the proposed construction site. So are a heavily traveled bridge and a sewage pumping station.
Located within less than one mile are: a gas and oil depot, a chemical plant, two power plants, and a hazardous waste transfer and treatment facility.
In the case of an explosion and fire, residents and first responders would face multiple dangers. To make matters worse, it is notoriously difficult for first responders to get in and out of the area, even under the best of circumstances.
Here's another frightening aspect: The compressor station would be built on a small artificial peninsula made of coal ash, cinders and scrap brick. The report authors, who visited the site, note that the fill material is already exposed on the west side of the peninsula, due to recent storm surge erosion.
This low-lying area is already vulnerable to flooding. In a time of climate change-driven extreme storms and rising sea level, how secure would a compressor station be in ten years? In twenty?
Are you worried? We are. Please join us in telling Massachusetts Governor Baker: This dangerous facility should not be built. Sign the petition now.
Gas stoves pose a health risk, particularly for children and the elderly. People living in homes with gas stoves experience higher rates of asthma, lung...