Stand up for environmental justice, stop the Dakota Access Pipeline!
November 6, 2023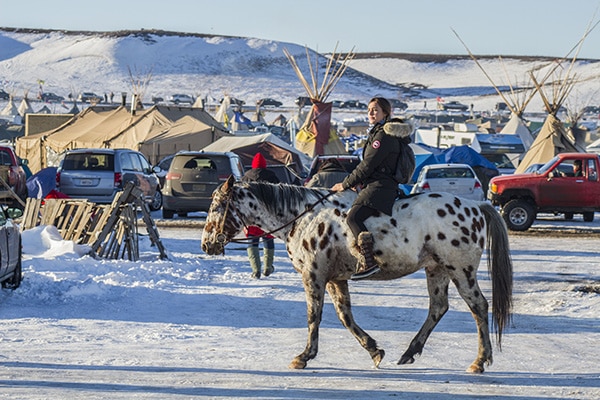 The Dakota Access Pipeline (DAPL) has been a battleground of environmental justice, indigenous sovereignty, and public health for over seven years now. A court-ordered environmental review has finally been completed by the Army Corps of Engineers via their draft Environmental Impact Statement (EIS). Unfortunately, they've let Big Oil take control of the process, leading to an unacceptable EIS.
PSR, along with many indigenous and environmental groups, is calling for a redo of the entire process. In the meantime, DAPL should halt all operations, as they have been operating illegally for years now without a proper federal easement.
You have the opportunity to comment on the EIS – please do! Let the Army Corps of Engineers know that they need to do better. You have until November 13, 2023 to comment.
PSR stands in solidarity with the Standing Rock Sioux Tribe and echoes their demands for justice. Once a legitimate EIS is completed, we believe it will be made clear that DAPL should have never been built in the first place.
Health leaders across the globe are calling on decision makers to put health first and to prioritize a rapid and just transition away from fossil...
It's time for urgent action: Congress only has 20 days left in session for the entire year, and there is a lot of important legislation...
Five years ago, in the Merrimack Valley of eastern Massachusetts, at least 15,000 residents were forced to evacuate en masse as over-pressurized gas pipelines exploded...