Save the most important environmental law you've never heard of!
March 6, 2020
This action alert is no longer active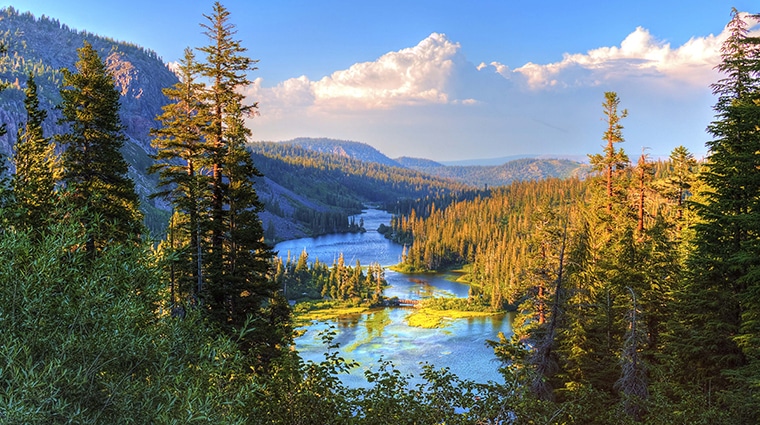 PSR is asking you to speak out strongly in support of an environmental law you may never have heard of.
"NEPA," the National Environmental Policy Act, is one of the bedrock environmental protection laws in the U.S. It requires federal agencies to review proposed major infrastructure projects in order to identify any significant environmental, economic, social, or health impacts they may have, before those projects are approved.
For example, imagine if you lived on the pathway of a proposed pipeline. NEPA would require full disclosure of the pipeline plans, how many of your neighbors would be impacted, and what long-term impacts the project would have.
NEPA ensures that you and your community have the opportunity to object and offer alternatives to projects that could harm your community, before any decisions are made and construction begins.
NEPA also helps limit climate change, as it requires a review of potential carbon emissions from federal projects, and calls for mitigating those projects' climate impacts.
Sadly, the Trump administration is trying to gut several of NEPA's key provisions. For example, proposed changes would restrict the scope of analysis, so that climate change wouldn't even be discussed as part of environmental reviews of major projects.
That puts our lives and our future in danger. We need sweeping, aggressive action to reduce fossil fuels and avoid catastrophic climate change—not new projects for fracked gas and coal that aren't even assessed for their climate impacts.
Please join us in telling the government that you oppose efforts to weaken NEPA. Take action to support our right to weigh in on federal decisions that affect our health, our safety and our future.
Here's how to submit your comment in support of the National Environmental Policy Act (NEPA):
Select what you think is most important from the text below.
Copy and paste your text into the federal online docket. There, you can edit the text and put it into your own words. Explaining why you care about these issues will make your comment stronger.
Click on the "Continue" arrow at the bottom of the docket page. You will have the opportunity you to review your comment before entering it into the docket.  You will also be asked if you want to provide your name and address.  (These are not required.)  Check the box at the bottom to indicate your understanding that you are posting onto an official docket and that postings will be publicly visible, then click Submit.
Comments must be submitted by 11:59 p.m. ET, March 10, 2020.
---
Select the text you find most compelling and put it into your own words.
Dear Sir or Madame:
I support the National Environmental Policy Act (NEPA).  It is a vitally important law for protecting our health, our communities and our climate. Rather than weaken NEPA, we should maximize public input into federal decisions concerning major infrastructure projects; federal agencies should be required to consider a project's climate impacts; and the requirement that agencies consider direct, indirect, and cumulative effects on the environment must be allowed to stand.
NEPA is essential to protecting the climate. 
NEPA is one of the most significant pieces of legislation guiding federal decision-making helping to reduce carbon emissions and mitigate federal projects' impacts on climate change.
NEPA requires federal agencies to study and disclose a proposed action's direct, indirect, and cumulative impacts on climate change, including its anticipated carbon footprint and eventual contribution to climate change.
This is essential for accurately calculating the climate and public health impacts of dirty fossil fuel projects.
This is important to me because…
NEPA strengthens democracy and civil rights.
NEPA is one of the only laws allowing us, the public, to give input into decisions that affect the health and safety of our communities. NEPA gives me the right to know and comment on how infrastructure projects may impact my community.
This allows me to communicate and engage with federal decision-makers–a fundamental principle of democracy.
For low-income and minority communities, which are often disproportionately impacted by health problems associated with poorly planned federal projects, NEPA is a critical tool for civic engagement they cannot afford to lose.
NEPA protects everyone. It protects the health and safety of every family and community that stands to be threatened, regardless of citizenship status.
I find this critical to America's health because…
This action alert is no longer active This week, as the NDAA (National Defense Authorization Act) is considered on the floor of the House, Representatives...
This action alert is no longer active Image: PSR Colorado / CC BY-NC 4.0 Gas stoves emit dangerous air pollutants that harm our lungs, hearts...
This action alert is no longer active The debt limit deal backed by President Biden and House Speaker Kevin McCarthy includes not one but two...