Rolling back environmental protections will worsen COVID-19 pandemic
April 13, 2020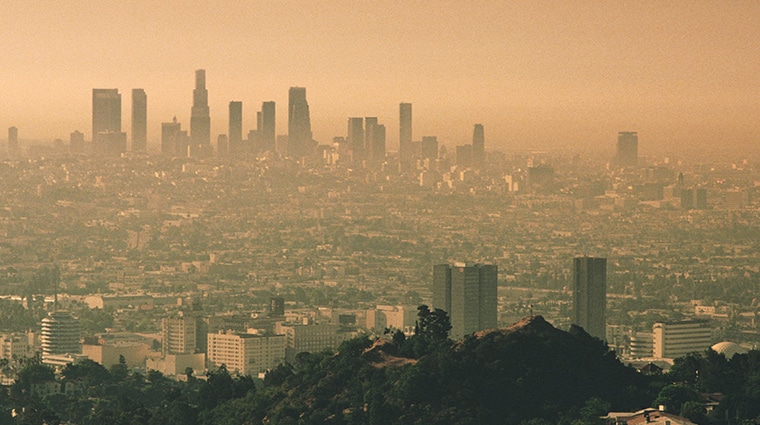 Janis Petzel, MD, PSR Climate Ambassador | Bangor Daily News
Here we are in the middle of the worst public health crisis in our lifetimes, and what does the Trump administration do? It cuts back on mileage standards for passenger vehicles. What appalling, tragic timing….Air pollutants from internal combustion engines increase the risk for asthma, respiratory, and cardiovascular disease, and greatly increase the risk for dying of COVID-19. A new study from Harvard researchers shows that even a tiny increase in small particulate matter called PM2.5 increases COVID-19 deaths 20 times higher than baseline.
Maryland Matters Van Susteren asserts that the number of people suffering from climate anxiety is "impossible to quantify." But she and some colleagues attempted to...
E&E News Similarly, Physicians for Social Responsibility said heating homes with hydrogen is a prime example where more efficient and less expensive solutions already exist:...
Photo: Lisa Jacobs / CC BY-ND 2.0 Howard Kessler, MD, President of PSR Florida | The Palm Beach Post The inhalation of pollutants from these...