Webinar: Fracking with PFAS in Colorado
February 2, 2022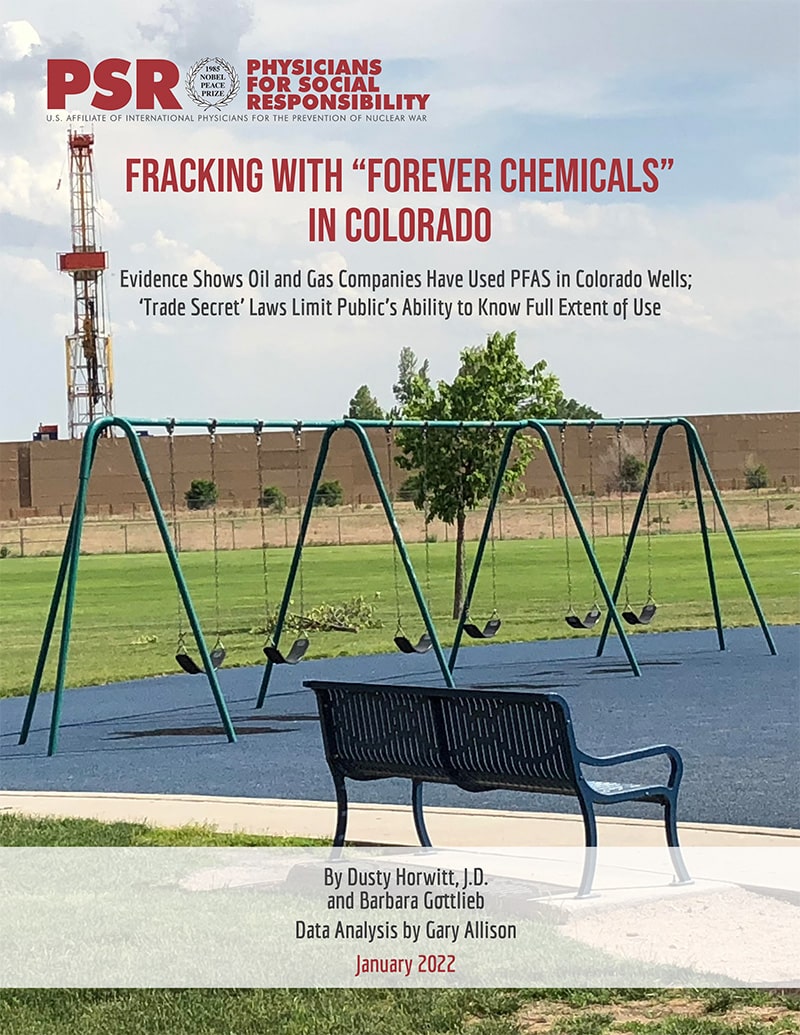 A new report by Physicians for Social Responsibility (PSR) presents previously unpublicized evidence that energy firms have used a class of extremely toxic chemicals known as PFAS in Colorado oil and gas wells since at least 2008. Furthermore, Colorado law allows oil and gas companies to withhold fracking chemical identities from the public and from regulators by claiming them as "trade secrets." As the report documents, companies have utilized that provision thousands of times, preventing the public from knowing how widely PFAS – or other toxic chemicals – have been used in oil and gas wells and raising concerns that Coloradans are unknowingly exposed to dangerous hazardous substances.
Speakers:
Dusty Horwitt, author, researcher and attorney. Horwitt, now consulting for PSR, has researched chemical use in the oil and gas industry for over a decade. His reports and investigations have received media coverage in the New York Times, Dallas Morning News, Pittsburgh Post-Gazette, Charleston Gazette, and ProPublica.
Sonya Lunder, Senior Toxics Policy Advisor, Sierra Club, based in Boulder, Colorado
Watch the recording below.