Invisible Devastation: The Global Legacy of Uranium
A discussion on neocolonialism, narrative setting, and racial inequity in the nuclear enterprise.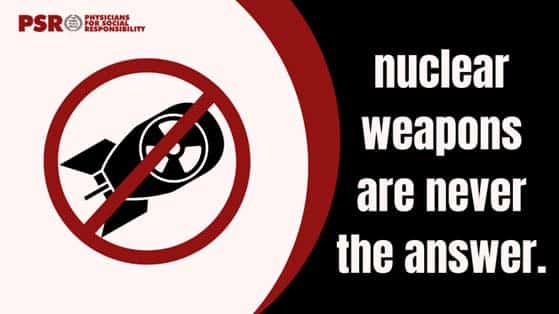 War in Ukraine Toolkit
PSR's War in Ukraine Toolkit provides advocacy tips, quotes from PSR leaders, and resources for further information on nuclear risks.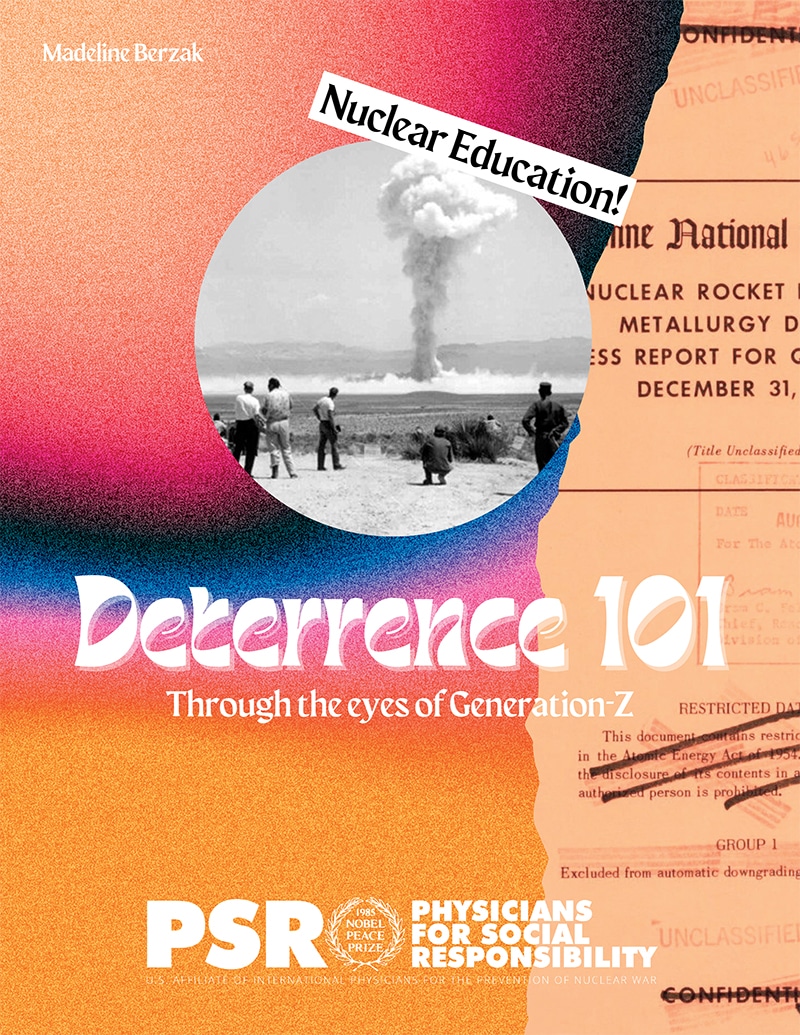 Zine: Deterrence 101
Zine on nuclear deterrence through the eyes of Generation Z, by PSR Intern Madeline Berzak.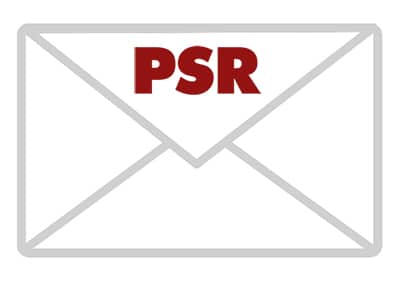 Letter to President Biden on G7 Summit in Hiroshima, Japan
PSR signed this letter urging President Biden to reaffirm his commitment to the goal of a world free of nuclear weapons.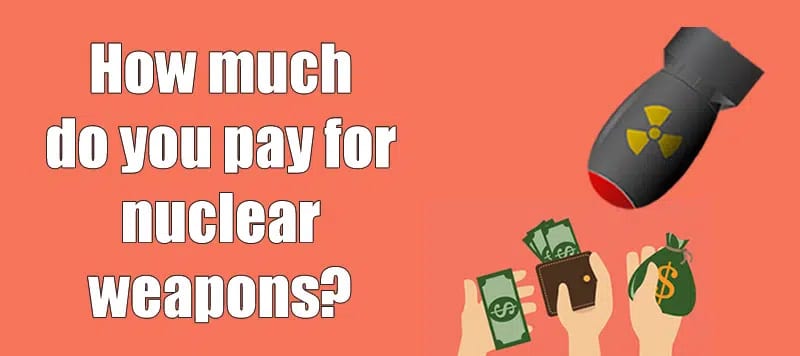 Nuclear Weapons Community Cost Calculator
Each April, Dr. Bob Dodge of PSR-Los Angeles calculates the cost of nuclear weapons programs to our communities. See what the costs are in your community.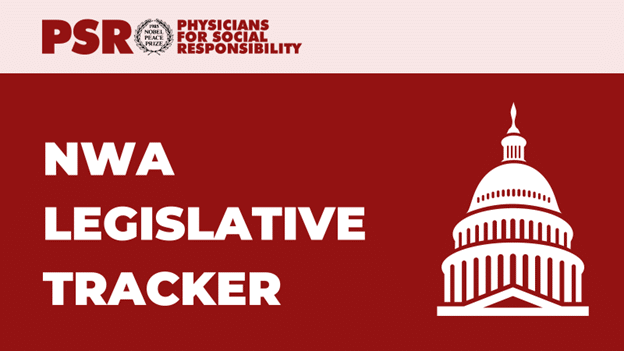 PSR Nuclear Weapons Abolition Program Legislation Tracker
PSR's Nuclear Weapons Abolition (NWA) program maintains this legislation tracker to monitor legislation related to nuclear weapons activities happening within Congress. Updated weekly.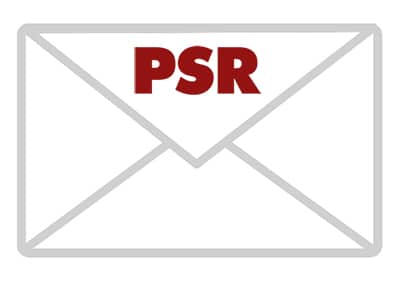 People Over Pentagon Letter to President Biden on Pentagon Budget
Letter to President Biden on the Pentagon Budget, signed by National PSR and PSR chapters.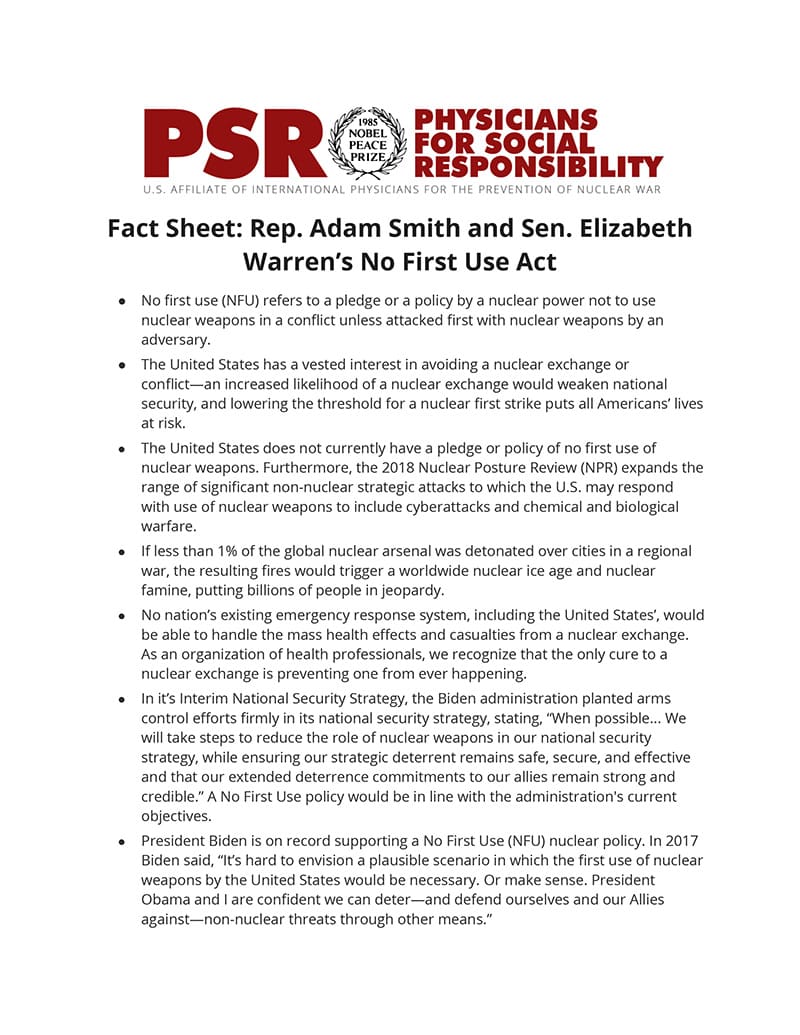 No First Use Fact Sheet
Fact sheet from PSR on the No First Use Act, which would restrict the United States from using nuclear weapons except in response to a nuclear attack.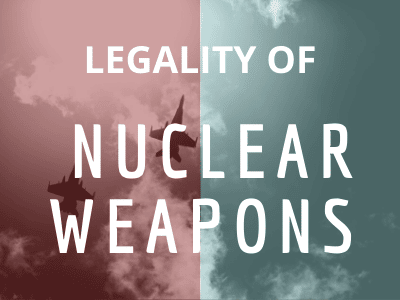 Legality of Nuclear Weapons
PSR intern Nicolas-Francois Perron-Giroux researched and wrote these reports on Nuclear Weapons-Free zones, the production/possession, testing, disposal, use of nuclear weapons, and also defense alliances like NATO.