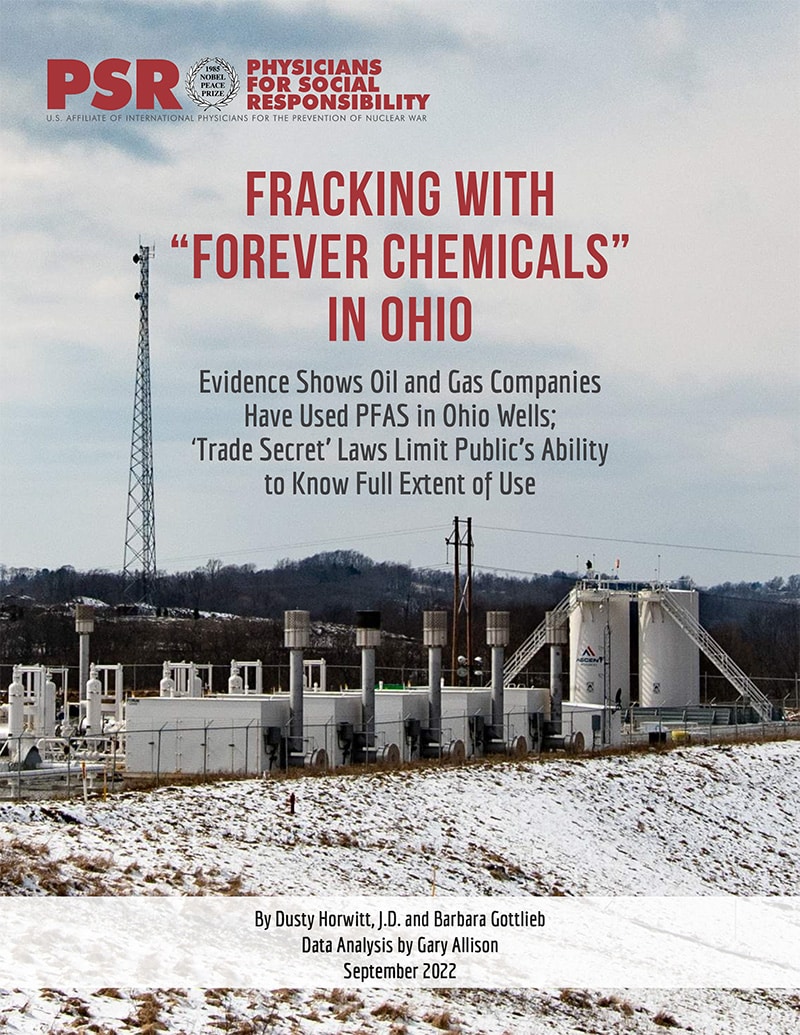 Fracking with "Forever Chemicals" in Ohio
Previously unpublicized information unearthed by PSR shows that a class of extremely toxic and persistent chemicals known as PFAS has been used in Ohio's oil and gas wells since at least 2013.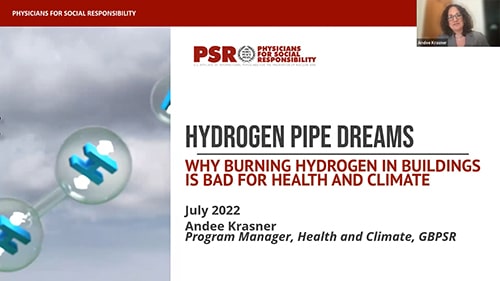 Webinar: Hydrogen Pipe Dreams
Gas companies are proposing to blend hydrogen with "natural" or "fracked" gas to burn in our furnaces and stoves. Watch our webinar to learn why this is a truly bad idea.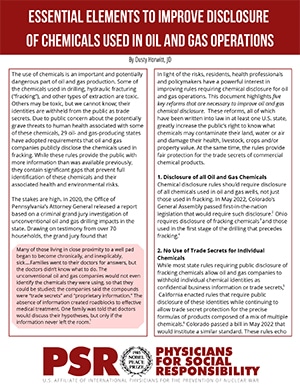 Essential Elements to Improve Disclosure of Chemicals Used in Oil and Gas Operations
The use of chemicals is an important and potentially dangerous part of oil and gas production. Some of the chemicals used in drilling, hydraulic fracturing ("fracking"), and other types of…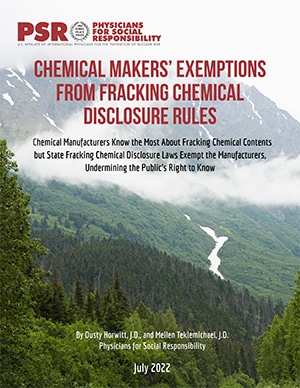 Chemical Makers' Exemptions from Fracking Chemical Disclosure Rules
Chemical Manufacturers Know the Most About Fracking Chemical Contents but State Fracking Chemical Disclosure Laws Exempt the Manufacturers, Undermining the Public's Right to Know In the sixteen leading oil- and…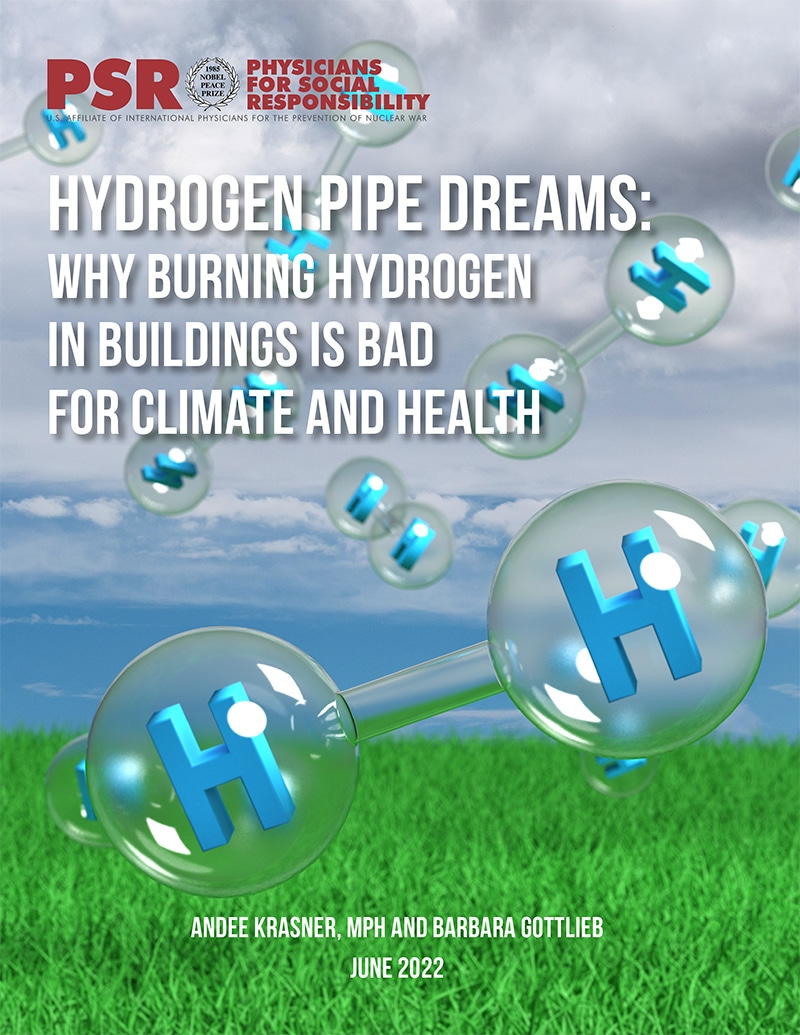 Hydrogen Pipe Dreams: Why Burning Hydrogen in Buildings Is Bad for Climate and Health
Blending hydrogen with methane ("natural") gas in our gas stoves and furnaces is dangerous and would accelerate climate change. Read about six failings of hydrogen blending in our just-released report.…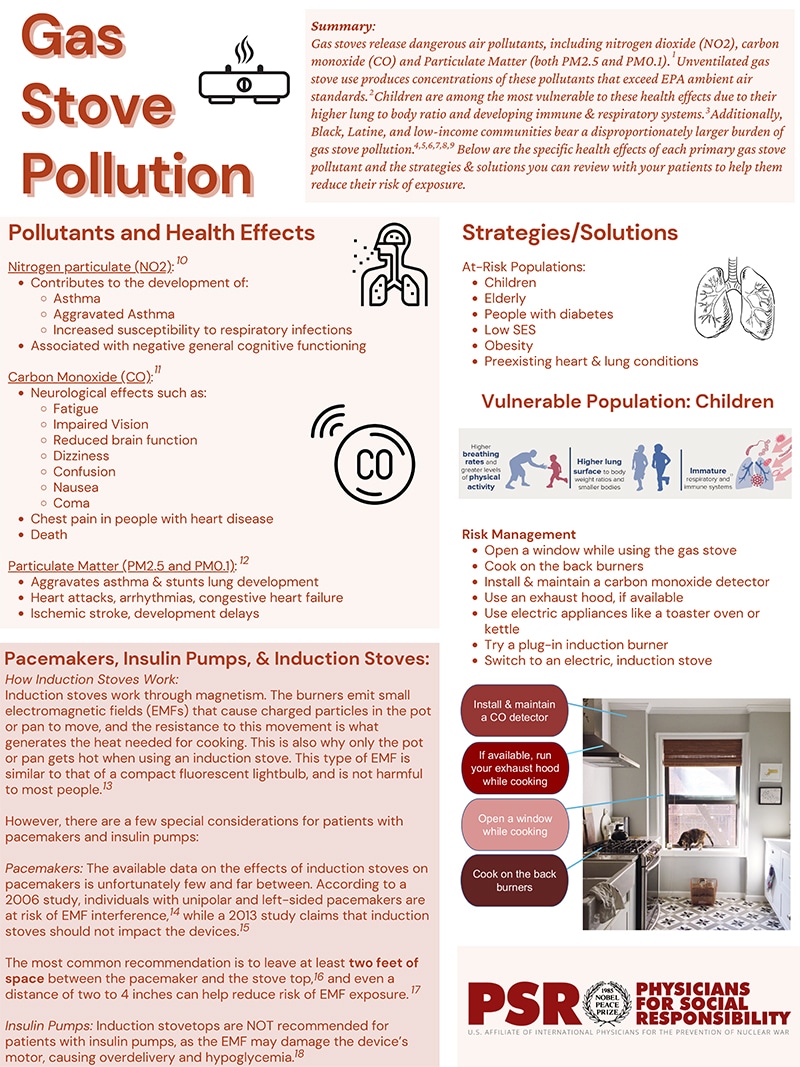 Gas Stove Pollution Fact Sheet for Health Professionals
Gas stoves release dangerous air pollutants, including nitrogen dioxide, carbon monoxide, and particulate matter. PSR's new fact sheet for health professionals describes the specific health effects of each primary gas…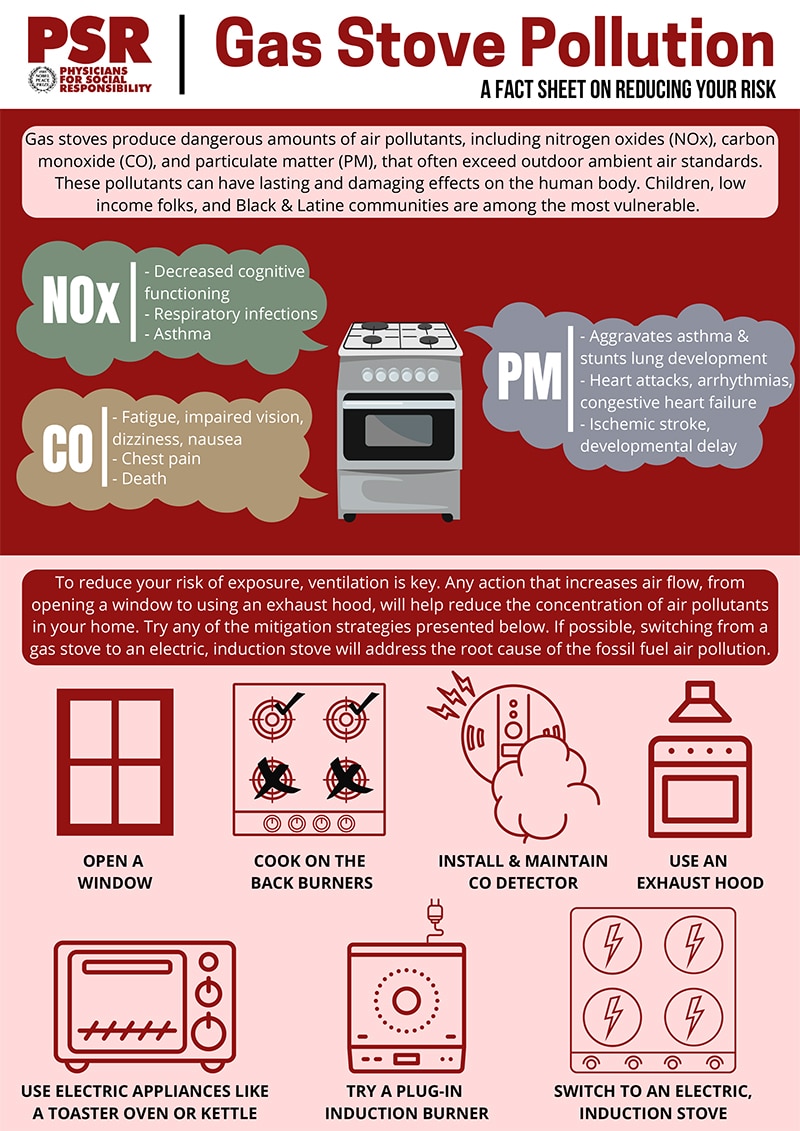 Gas Stove Pollution Fact Sheet
Gas stoves produce dangerous amounts of air pollutants. PSR's new fact sheet covers the harms of gas stove pollution and steps to mitigate the impacts.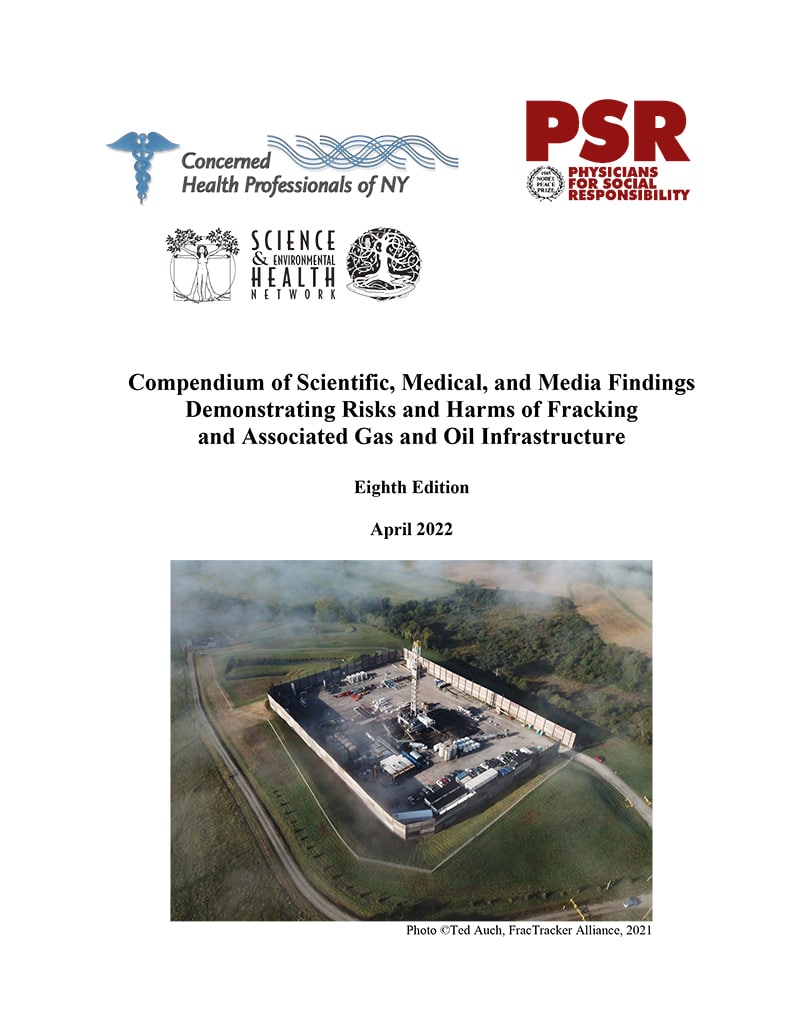 Compendium of Scientific, Medical, and Media Findings Demonstrating Risks and Harms of Fracking and Associated Gas and Oil Infrastructure
Eighth Edition PSR is proud to co-release the eighth edition of the fracking "Compendium," a collection of some 2,000 abstracts of and links to medical, scientific and investigative reports about the consequences of oil…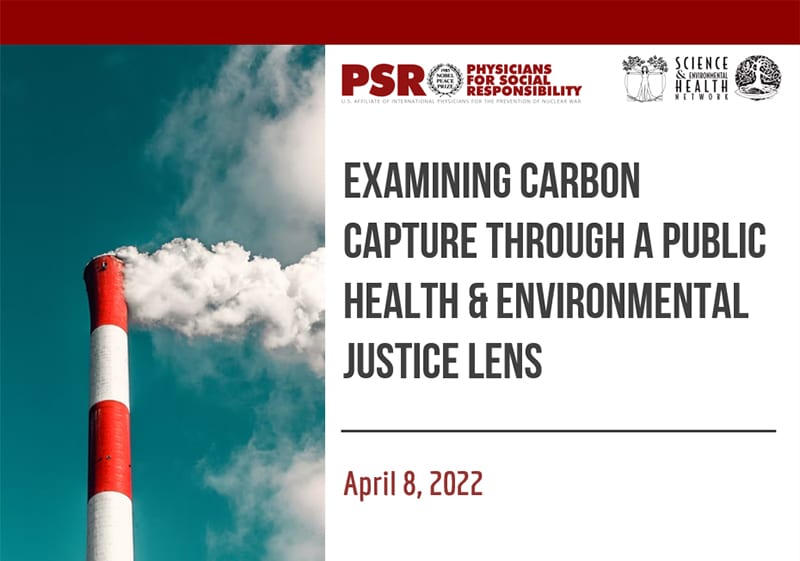 Examining Carbon Capture Through a Public Health & Environmental Justice Lens
Webinar co-hosted by PSR National and the Science & Environmental Health Network. Watch below and click here for additional resources.