Representative Barbara Lee is doing what COP26 didn't
November 18, 2021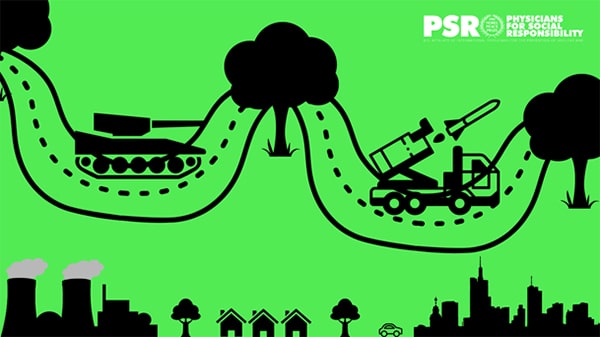 For the first two weeks of November, world leaders gathered in Glasgow, Scotland for the 26th Conference of the Parties (COP26), a conference dedicated to solving the climate crisis. There were countless pledges made to reduce carbon and methane emissions, to phase out the use of coal- and more. However, there was also an elephant in the room: the large impact of military greenhouse gas emissions in exacerbating the climate crisis, which have been basically exempt from international climate treaties since 1997. PSR joined with 140 NGOs to urge the UN High Level Champion for Climate Action to include military greenhouse gas emissions on the COP26 agenda. It didn't happen at this conference.
In an effort to address this issue, Representative Barbara Lee introduced a bill early on in the conference. House Resolution 767 calls for the U.S. military to monitor, reduce, and report its greenhouse gas emissions annually, and to ensure its reduction targets fall in line with the Paris Agreement. This resolution is important because the U.S. military is the single largest institutional producer of greenhouse gases in the world.
So far, 26 Congressional Representatives understand the dire need for this resolution and signed on. But that is not enough. You can take action by contacting your U.S. Representative and telling them to sign on to H.Res. 767.
PSR's Gas Stove PSA campaign wraps up with two new animated videos. The fourth in our campaign focuses on clean energy and electrification wins around...