Remembering Hiroshima and Nagasaki
July 21, 2022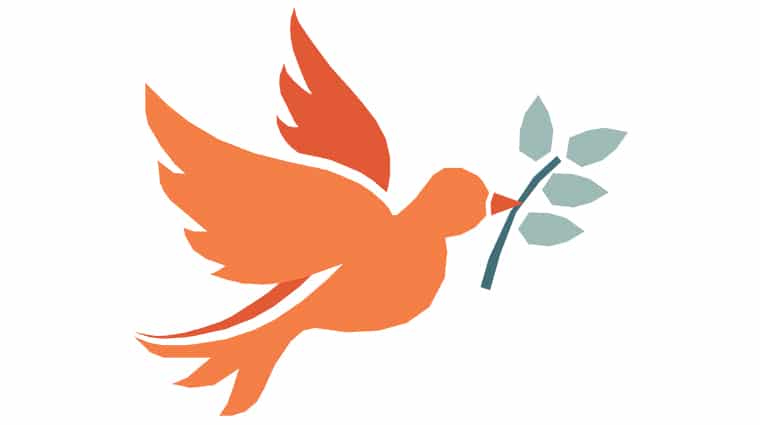 Plans are afoot to remember the atomic attacks on Hiroshima and Nagasaki, 77 years ago on August 6 and 9. Intrepid PSR Nuclear Weapons Abolition Program interns Kylie Jones and Madeline Berzak have been compiling PSR's calendar of Hiroshima and Nagasaki commemoration events (in-person and virtual) here in the United States. If you would like to share the calendar with others, use www.psr.org/HiroshimaNagasakiEvents (case sensitive). There are many ways to commemorate these tragedies, and the events this year include live music, candlelight vigils, dedication of a Hiroshima Peace Tree, a children's peace fair, poetry readings, peace lantern ceremonies, rallies and a commemorative tea ceremony. What do these events have in common? Striving to bring us all back to the center of this mission — to abolish nuclear weapons. Hiroshima/Nagasaki, never again!
Consult the calendar to find an event near you.
PSR is a partner organization in #CranesForOurFuture.
See portraits of hibakusha (atomic bomb survivors) and read their eyewitness accounts here.
On November 3 in Washington, DC, Physicians for Social Responsibility bestowed a Health Hero Award upon Tina Cordova, co-founder of the Tularosa Basin Downwinders Consortium. ...
On November 16, 218 mayors, city councilors, county and municipal officials and state legislators from around the United States delivered a letter to President Joe Biden...
Three important reports on climate change were issued recently – and the news isn't good. They found widespread impacts and more billion-dollar climate- and weather-related...