REGISTER NOW: PSR to host Earth Day event with Reverse The Trend, Climate Cardinals and more
April 22, 2022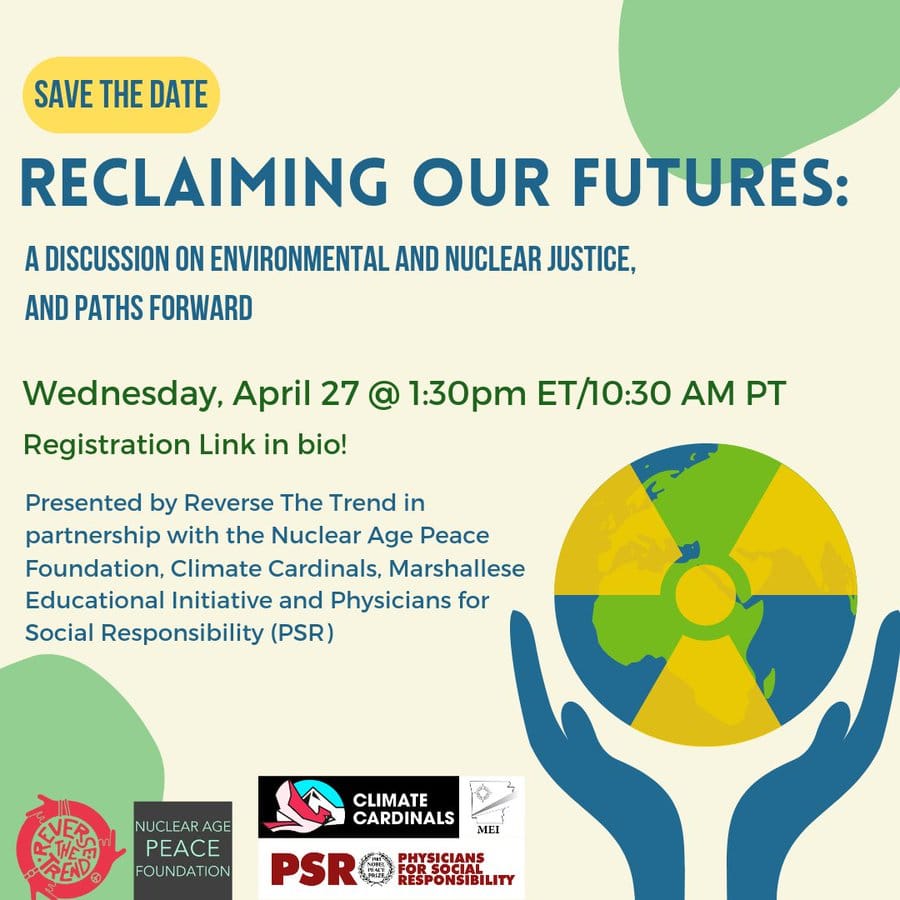 In honor of Earth Day this year, PSR's Nuclear Weapons Abolition Program is hosting an event alongside youth organization Reverse The Trend, Climate Cardinals, the Marshallese Educational Initiative, and Nuclear Age Peace Foundation. This event, titled "Reclaiming Our Futures" will be a discussion on seeking justice over the harm caused by climate change and nuclear weapons, and paths forward. Join us Wednesday, April 27 at 1:30pm ET / 10:30am PT for an insightful event!
REGISTER AT THIS LINK AND SHARE WITH FRIENDS
We look forward to seeing you there!
PSR's Gas Stove PSA campaign wraps up with two new animated videos. The fourth in our campaign focuses on clean energy and electrification wins around...