PSR's Statement on the Human Health Effects of Gas Stove Use
February 17, 2023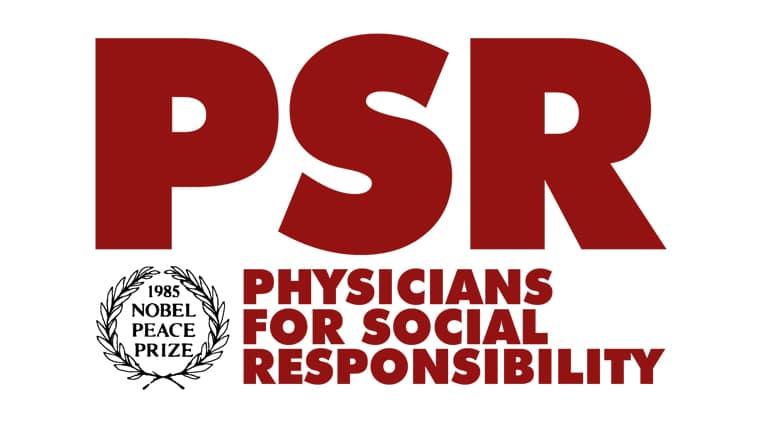 Washington D.C. — Physicians for Social Responsibility (PSR), a national nonprofit organization providing education and advocacy on environmental health issues, warned that gas stoves emit toxic air pollutants that can cause lung damage and exacerbate asthma, as well as other harms to health.
PSR listed nitrogen dioxide, carbon monoxide, particulate matter and formaldehyde among the dangerous pollutants emitted by gas-burning stoves. In addition, gas stoves can release benzene, a known carcinogen, when the stoves are turned off.
"These are well-known, heavily studied toxic substances," stated Barbara Gottlieb, PSR's Program Director for Environment & Health. "None of us should have to contend with toxic air pollution in our kitchens."
PSR recommends a suite of actions people can take to reduce their exposure to these emissions, including using an exhaust hood or opening windows while cooking, and using electric-powered kitchen appliances whenever possible.
They further recommend that those who can afford to, replace their gas stoves with a highly efficient electric induction stove.
Gas stoves surged into the spotlight following a Bloomberg News article quoting Commissioner Richard Trumka Jr. of the U.S. Consumer Product Safety Commission discussing the dangers of gas stoves.  Since the article's publication on  January 9th, thousands of articles have appeared in the media regarding gas stoves, often citing their health effects.
PSR has been providing information and training on this topic since 2019. PSR co-authored the 2020 report Health Effects from Gas Stove Pollution and provides accredited training for physicians through webinars entitled Cooking With Gas: Health Harms from Gas Stoves. These and other materials on gas stoves by PSR and its chapters detail the respiratory, cardiovascular, and neurological impacts from gas stove air pollutants.
According to PSR, gas stoves are not solely a health issue. They are also an equity issue, with disproportionate effects on low-income, Black, Latine, and Indigenous communities. These communities commonly contend with higher levels of both indoor and outdoor air pollution than their wealthier White counterparts.
Finally, gas stoves are also a climate issue, with continued use of gas appliances deepening our reliance on methane, a highly potent fossil fuel that worsens human-made climate change.
Federal funding in the Inflation Reduction Act, passed in summer 2022, will help people replace their gas appliances with electric alternatives such as induction stoves for cooking, electric heat pumps for heating and cooling, and electric water heaters.
PSR offers further information on their Health Harms from Gas Stoves webpage.
###
PSR mobilizes physicians and health professionals to advocate for climate solutions, clean energy and a nuclear-weapons-free world. PSR's health advocates contribute the health voice to energy, environmental health, and nuclear weapons policy at the local, federal and international levels. Learn more at www.psr.org. 
CONTACT: Isabella Javidan, ijavidan@psr.org, 612-812-3231 Washington D.C. — Physicians for Social Responsibility is deeply disappointed in the EPA's decision to delay updating the National Ambient...