PSR Statement on the Transfer of U.S. Cluster Munitions to Ukraine
July 13, 2023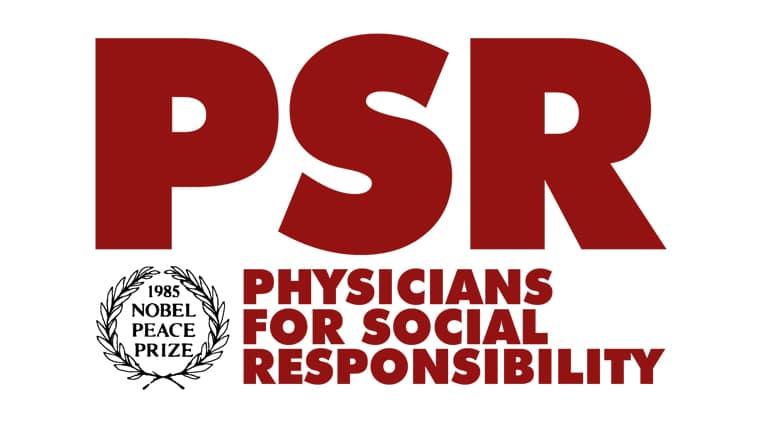 CONTACT: Bella Javidan, ijavidan@psr.org, 612-812-3231
On July 7, 2023 the White House confirmed its intention to send cluster munitions to Ukraine to be used in conflict against the Russian army. PSR firmly opposes this transfer and the use of indiscriminate weapons by any country, regardless of combat circumstances. These weapons are inconsistent with public health and international law.
PSR supports the international Convention on Cluster Munitions and urges the Biden administration to reverse its policy, sign the convention, and ban all future use.
The Convention on Cluster Munitions which entered into force in August, 2010, prohibits all use, production, transfer and stockpiling of cluster munitions in recognition of their "unacceptable harm to civilians." The 123 signatories to this convention recognize that the indiscriminate nature of the weapons violates Article IV of the Geneva Convention which covers the "Protection of Civilian Persons in Time of War".
As cluster munitions break into submunitions, these bomblets indiscriminately carpet an area of up to 30,000 square meters. As a consequence of this imprecision, it is estimated that since the Second World War, 94% of recorded cluster bomb casualties were civilians, almost 40% of whom were children, according to the Cluster Munition Coalition. Historically, cluster bombs have been known to leave armed but undetonated weapons scattered across the landscape. Undetonated munitions can kill and maim civilians for decades after the conflict is over.
In addition, PSR condemns the use of anti-personnel mines in this conflict. It is estimated that approximately 170,000 square miles of Ukraine are now covered with anti-tank or anti-personnel landmines. According to Human Rights Watch, seven types of anti-personnel mines are being used in the conflict, all of which are prohibited by the 1997 Mine Ban Treaty. The targeting of civilian populations and medical facilities is a clear violation of international law and must be stopped immediately.
The U.S. position on cluster munitions makes it a pariah among its allies. 18 NATO member states are signatories to the convention, and key allies, including the United Kingdom, have distanced themselves from the U.S. position.
By the United States' own standards, this move represents an act of political and moral hypocrisy. The White House's former Press Secretary, Jen Psaki, deplored the potential use of cluster munitions by Russian forces as a "war crime" as recently as February 2022. In all appropriations bills since FY 2010, Congress has consistently enacted firm restrictions on the transfer of cluster munitions, receiving bipartisan support. PSR supports the critical stance of the House Progressives on this matter.
American aid to the Ukrainian war effort should not endanger civilian lives, violate international humanitarian law, or undermine American leadership.
See Also
PDF of an ad that ran in the Delaware News-Journal (President Biden's hometown paper in Wilmington) on Sunday, July 23. The ad was sponsored by: Matt Bivens, MD; Gwen DuBois, MD MPH; Tova Fuller, MS MD PhD; Peter Gorman, MD MS; Robert Gould, MD; Gerri Haynes, BSN; Andrew Kanter, MD; Maureen McCue, MD, PhD; John Rachow, MD, PhD; Elaine Scarry, PhD; Catherine Thomasson, MD
PSR Nuclear Weapons Abolition Intern Orlando Bell placed this July 13 op-ed at Inkstick Media, U.S. Hypocrisy Over Cluster Munitions Undermines Its Long-Term Interests
CONTACT: Isabella Javidan, ijavidan@psr.org, 612-812-3231 Washington D.C. — Physicians for Social Responsibility is deeply disappointed in the EPA's decision to delay updating the National Ambient...