PSR Statement on the Ohio Train Derailment Disaster
February 20, 2023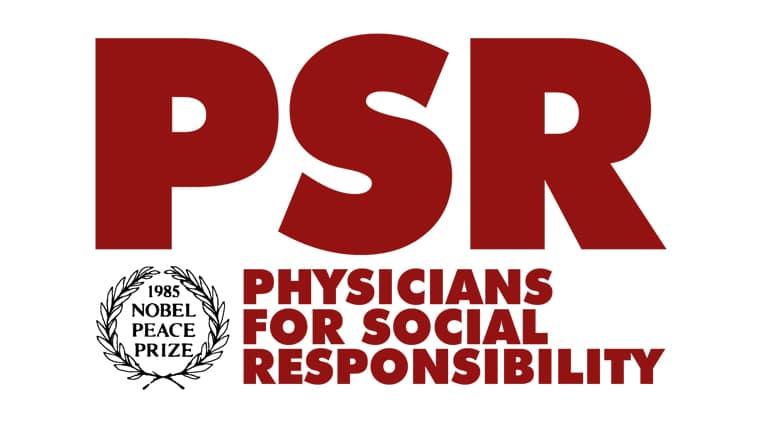 For more information, contact: Bella Javidan
ijavidan@psr.org +1 (612) 812-3231
Washington D.C. – On February 3, a Norfolk Southern freight train derailed in East Palestine, Ohio. The 150-car derailment released toxic chemicals including vinyl chloride, ethylene glycol monobutyl ether, butyl acrylate, ethylhexyl acrylate, and isobutylene. Norfolk Southern executed a "controlled burn" to prevent an even larger explosion, which resulted in a fire burning for several days. The subsequent release of these cancer-causing chemicals prompted an initial mass evacuation of residents.
PSR is deeply concerned that the toxic waste from the derailment has leaked into the Ohio River, which provides water to five million people across an 11-state watershed. This would potentially have a disastrous effect on public health in the region.
Threats to public health created by such environmental disasters are all too common. And in most cases, we find public health and safety is compromised for the sake of corporate profit. PSR's series of reports on the environmental and health impacts of toxic chemicals used in pollutants from fracking, for example, expose how workers and communities are exposed to dangerous levels of chemical pollutants in their land, water, and air due to their unchecked disregard for environmental degradation. In this recent train derailment, union rail workers had warned of the possibility of such a disaster.
"It has been reported that rail workers had been warning this might happen but were silenced by railroad corporations in their efforts to cut costs. When rail workers were on the verge of striking last year, they expressed their opposition to the new system of running train lines that prioritized profit maximization at the expense of workers' health and public safety, leaving rail workers with no days off or sick days," Zach Williams, MPH, stated. 
"Before this disaster, Norfolk Southern lobbied to kill a federal rule requiring rail cars carrying toxic flammables to have modern electronic braking systems. Congress then made it illegal for rail workers to strike. This is a reprehensible example of corporate greed and political suppression of labor rights that the public now has to pay for, possibly with their lives and health." 
CONTACT: Isabella Javidan, ijavidan@psr.org, 612-812-3231 Washington D.C. — Physicians for Social Responsibility is deeply disappointed in the EPA's decision to delay updating the National Ambient...