PSR Statement on the Inflation Reduction Act Becoming Law
August 18, 2022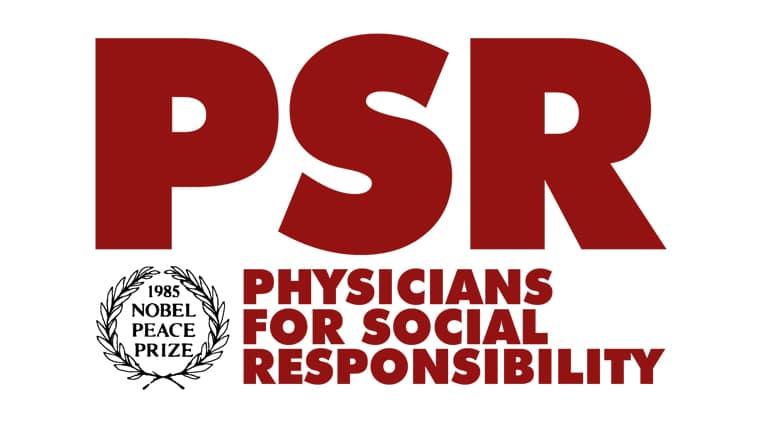 PSR celebrates President Biden's signing of the Inflation Reduction Act, making it the law of the land and solidifying the nation's largest investment ever to address the climate crisis. This law will reduce climate pollution, accelerate the deployment of renewable energy, incentivize building electrification, and safeguard public health.
This law is a historic and welcome step. At the same time, PSR acknowledges the legislation's flaws, including compromises that support carbon capture technology, hydrogen, and nuclear energy, and open federal lands and waters to fossil fuel extraction. These provisions threaten to undercut the positive investments that will help create a safe and healthy climate.
Jeff Carter, executive director of Physicians for Social Responsibility, issued the following statement:
"PSR thanks Congress and President Biden for making the Inflation Reduction Act the law of the land and for taking a positive step toward a safe and healthy climate. The $369 billion in climate action is pivotal to cleaning our air, saving lives, and increasing access to renewable energy resources. 

"PSR is gratified by the potential health benefits associated with the inclusion of a $1500 per ton methane fee by 2026. Human-caused methane emissions are responsible for at least 25 percent of the world's warming, and the American natural gas industry contributes emissions equivalent to 70 million passenger vehicles annually. We trust that the fee will push gas producers to reduce emissions significantly. 

"Rebates incentivizing the electrification of homes is another important component. Burning methane gas in homes can have lasting, damaging effects on the human body. Making electric heat pumps and induction stove tops more accessible will lower exposures to unhealthy levels of pollutants including particulate matter (PM 2.5), nitrogen dioxide, and carbon monoxide. Children are particularly at risk of respiratory disease from gas stove pollution. 

"We are enthused, additionally, by the suite of tax credits that will grow the solar and wind industries. These steps are vital to reducing fossil fuel dependency, protecting a livable climate, and improving human health. 

"Inclusion in this law of investments and subsidies that support the fossil fuel industry and nuclear energy are antithetical to the future that PSR, our members, and partner organizations are fighting for. Among those giveaways to the dirty energy industry, enabling hydrogen produced from methane gas to be eligible for the clean hydrogen tax credit is a mistake. Using gas-based hydrogen will increase methane emissions, exacerbating climate change and increasing health and safety risks.  

"The Inflation Reduction Act is a positive step in protecting our present and future from climate change. But our fight for progress on climate change, climate justice, and public health is not over. President Biden and Congress must build on this partial victory and invest in an electrified future powered by renewable energy, not the dirty energy sources that simultaneously benefit from this law." 
We are pleased to announce that Brian Campbell, PhD, has accepted the offer to serve as PSR's next Executive Director, effective November 1, 2023. Brian...
CONTACT: Isabella Javidan , ijavidan@psr.org , 612-812-3231 Physicians for Social Responsibility (PSR) expresses deep distress over reports–including from the spokesperson for the Ministry of Health...
160 Million Pounds of Undisclosed Chemicals Could be PFAS; Groups Call for Ban on PFAS Use in Oil and Gas Wells For more information, contact:...