PSR Rejects the Trump Administration's Proposal to Gut the Clean Power Plan
August 21, 2018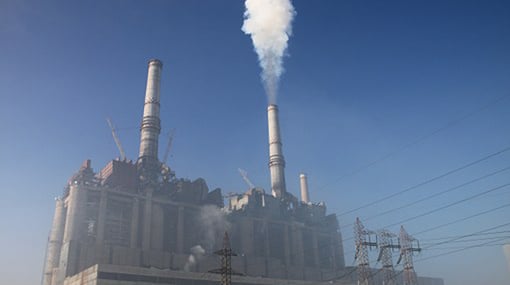 For Immediate Release
(Washington, DC) – Today President Trump and Acting Environmental Protection Agency (EPA) Administrator Andrew Wheeler announced their proposal to dismantle the Clean Power Plan.
The following is a statement from Jeff Carter, Executive Director of Physicians for Social Responsibility:
"Eliminating the Clean Power Plan would reverse America's only federal limits on carbon pollution from power plants, increasing this major source of the pollution that worsens climate change. The Trump administration is clearly putting the interests of corporate polluters before human health, recklessly exposing millions of Americans to more pollution, especially communities of color and vulnerable communities who are disproportionately impacted by this pollution.
"The Clean Power Plan would save lives. By the Trump administration's own estimates, the Clean Power Plan could prevent as many as 4,500 premature deaths each year by 2030. Furthermore, the Clean Power Plan would hasten the United States' transition to clean renewable energy sources, such as wind and solar power. These healthy and cost-effective energy sources not only reduce dangerous carbon pollution, but also sulfur dioxide, nitrogen dioxide and soot (particulate matter).
"Repealing the Clean Power Plan would undermine our growing clean renewable energy future by rigging the system in favor of fossil fuel companies. Any replacement must reduce carbon pollution even more than the original standards to reflect the shift towards clean energy sources and to further reduce the many health risks associated with climate change."
###
CONTACT: Isabella Javidan, ijavidan@psr.org, 612-812-3231 Washington D.C. — Physicians for Social Responsibility is deeply disappointed in the EPA's decision to delay updating the National Ambient...