PSR Opposes Trump EPA's Reckless Attempt to Undo Key Health and Safety Protections Regarding Methane Emissions and Leaks
August 29, 2019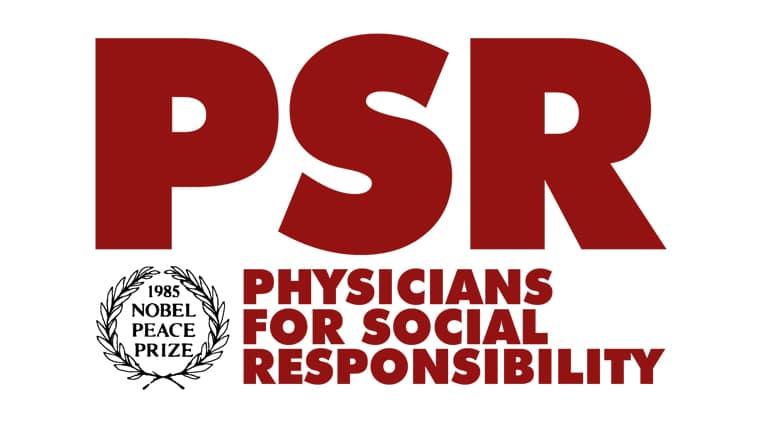 FOR IMMEDIATE RELEASE
Press Contact: Olivia Alperstein, Media Relations Manager
(202) 587-5232, oalperstein@psr.org
Washington, D.C.—On August 28, 2019, the U.S. Environmental Protection Agency (EPA) announced an attempt to roll back key provisions of the 2016 New Source Performance Standards (NSPS), which provide critical health and safety protections to prevent harm to public health from methane emissions and prevent potential methane leaks. Physicians for Social Responsibility opposes any attempt to roll back the NSPS.
In the proposed amended rule, the EPA will aim to eliminate federal requirements that oil and gas companies install technology to inspect for and fix methane leaks from wells, pipelines and storage facilities. Across the country, health professionals, scientists, community members, elected officials and even oil and gas industry companies themselves such as BP, Shell, and Exxon have spoken out in opposition to these rollbacks.
The climate and health risks associated with exposure to methane endanger American communities. According to the EPA's own website, "The [oil and gas] industry is a significant source of emissions of methane, a potent greenhouse gas with a global warming potential more than 25 times that of carbon dioxide." In fact, the number is estimated to be much higher: according to a 2014 Assessment Report by the Intergovernmental Panel on Climate Change (IPCC), methane is 34 times as potent as carbon dioxide over 100 years, and 86 times as potent over 20 years.
In response to the proposed rollback of the New Source Performance Standards, Physicians for Social Responsibility issued the following comment:
"The administration's proposed rollback of the 2016 New Source Performance Standards is reckless and dangerous. It puts communities at further risk of harm, and threatens public health and safety," said Barbara Gottlieb, Environment and Health Program Director, Physicians for Social Responsibility. 
"Physicians for Social Responsibility and Concerned Health Professionals of New York recently released the sixth edition of the seminal fracking science Compendium, which presents a large body of scientific research showing that gas and oil operations leak methane even more than was previously documented. That adds to the global climate crisis.  And the other pollutants that leak alongside the methane endanger the health of people who live near wells and compressor stations."
"This misguided move undoes vital health and safety protections and puts us all at risk for further harm from climate change," Gottlieb continued. "Even the oil and gas industry opposes this regulatory rollback. You can be sure the health community does. Remember, the Environmental Protection Agency is supposed to safeguard public health from environmental hazards, not put us in harm's way to grovel to the oil and gas industry."
In December 2018, Physicians for Social Responsibility submitted comments to Acting Administrator Andrew Wheeler protesting the Environmental Protection Agency (EPA)'s proposed weakening of for the New Source Performance Standards (NSPS), co-signed by 19 other health organizations representing a broad spectrum of national, regional and state organizations, including some of the preeminent national health organizations.
###
About Physicians for Social Responsibility
PSR is a nonprofit organization representing medical and health professionals and concerned citizens, with approximately 40,000 members and supporters and with chapters in major cities and medical schools throughout the United States. PSR has been working for more than 55 years to create a healthy, just and peaceful world for both present and future generations. Learn more at www.psr.org and follow us on Facebook and Twitter.
CONTACT: Isabella Javidan, ijavidan@psr.org, 612-812-3231 ​​Today, the Doomsday Clock stands at 90 seconds to midnight. The United States' inaction and the collective failure of the...