PSR Opposes Brett Kavanaugh for the Supreme Court
July 13, 2018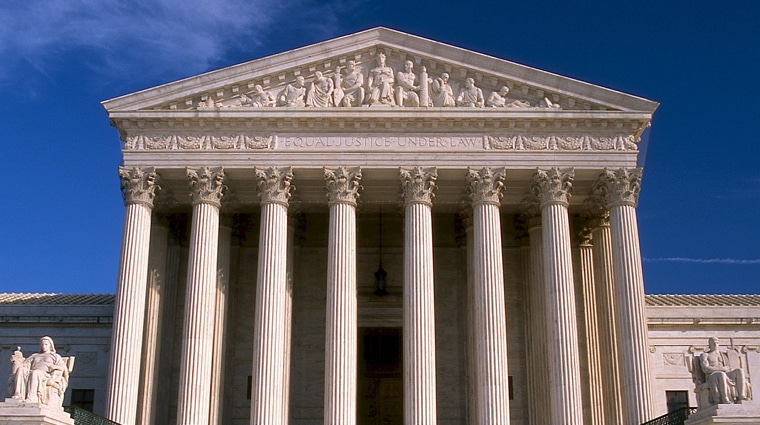 Donald Trump has nominated his choice to fill the vacant spot on the Supreme Court: Brett Kavanaugh, a member of the U.S. Court of Appeals for the District of Columbia Circuit.
Kavanaugh's potential confirmation threatens environmental protections for decades to come. His opinions on two particular cases demonstrate how hostile he might prove to progress on health and environmental protection, especially as climate change worsens.
In Coalition for Responsible Regulation v. EPA (2012), Kavanaugh wrote the dissenting opinion stating that the EPA had overstepped its power in regulating greenhouse gas emissions under the Clean Air Act. He reasoned that the Clean Air Act only addressed lead, nitrogen dioxide, ozone, particulate matter, and sulfur and therefore could not be used to justify regulating any other gases. His rationale fails to recognize that as scientific knowledge expands, so does our understanding of what can be categorized as a pollutant or contaminant.
In EME Homer City Generation, LP v. Environmental Protection Agency (2012), Kavanaugh attempted to restrict the Agency's power yet again when he wrote the dissenting opinion stating that the EPA "transgressed statutory boundaries" in trying to regulate air pollution across state boundaries. Air pollution, however, does not respect lines on the map, so regulations were necessary to address cross-state impacts. Fortunately, cross-state air regulations do exist, at least for now.
Given his relative youth—he is only 53—Kavanaugh, if appointed, would likely serve a lengthy term, allowing him to inflict extensive harm. In particular, his refusal to let the EPA adapt their policies to face the modern challenge of climate change would prevent them from effectively protecting us from the health impacts, extreme weather events and environmental damage that is already affecting our nation and is likely to worsen in the near future.
Based on our review of his record, PSR opposes Brett Kavanaugh for the Supreme Court.
PSR's Gas Stove PSA campaign wraps up with two new animated videos. The fourth in our campaign focuses on clean energy and electrification wins around...