PSR Hosts Panel on Green New Deal
February 22, 2019
The "Green New Deal" has burst onto the scene. PSR sees it as an exciting conversation-starter on climate policy, but as a resolution, it doesn't have the power of law; it is better understood as a vision document, a framework for developing new policy initiatives. While we wait to see what concrete bills emerge from it, PSR convened a live panel in Washington, DC on Feb. 21 to explore the GND's potential impacts on climate, health and social justice. See our photo essay below.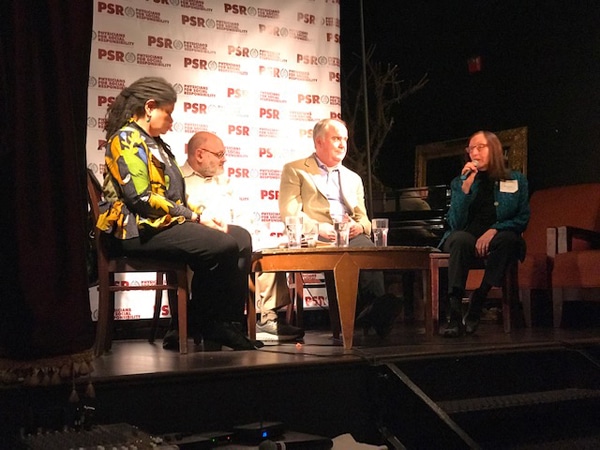 PSR Environment and Health Director Barb Gottlieb speaks about how climate change is a health emergency at the start of our panel discussion on the Green New Deal.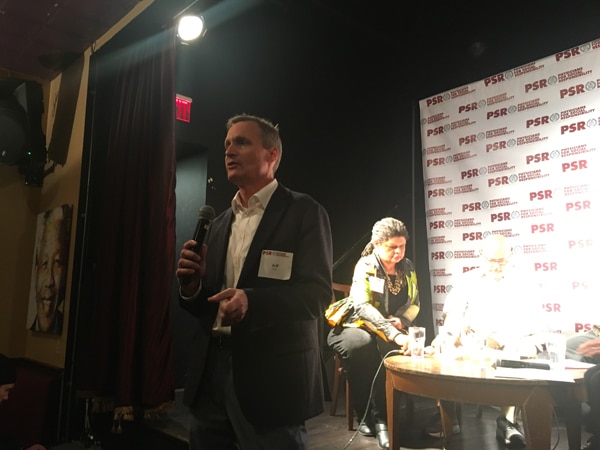 PSR Executive Director Jeff Carter welcomes attendees to our Green New Deal panel discussion at Busboys and Poets in DC.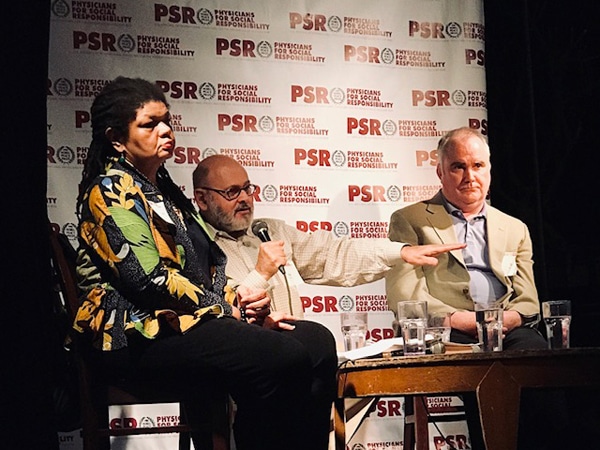 "Climate Change is a negative transformation, on a global scale- the Green New Deal could be a positive transformation," says author Tee L. Guidotti, speaking about urgency of to-scale solutions re environment and health impacts of a changing climate. "I think we've been good at missing opportunities, and our society doesn't like absolutes…if we don't like the idea of a national emergency on climate change…or an economic crash…this is our last chance."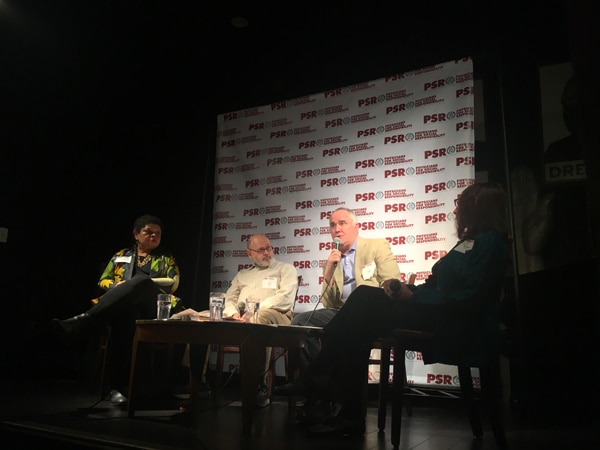 "This is ambitious and revolutionary, and I hope it will help organize people…particularly young people," says Tim Whitehouse of Chesapeake PSR, speaking about potential of Green New Deal and the environmental health movement in Maryland. He also raised the issue of ensuring that renewable energy is actually clean and communities actually see lowered emissions, not just industry polluters offsetting emissions. The Green New Deal and to-scale solutions present an opportunity to address health disparities, economic opportunities and community resilience.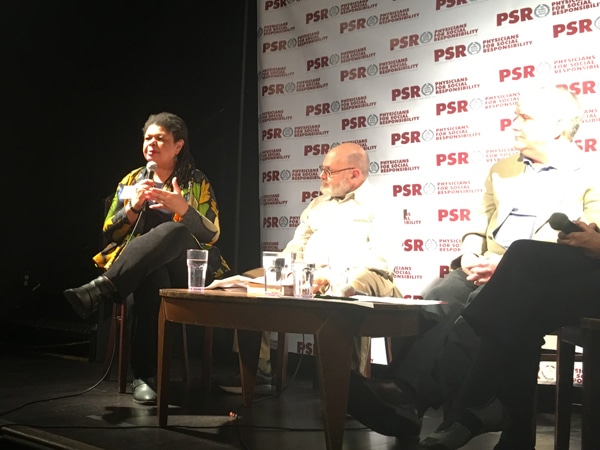 "We are supporting this bill because it's big, it's ambitious and it's driven by young people…I'm tired of these bandaid remedies…Climate Change exacerbates inequality…we have to get at these issues…people are losing their land," says Leslie G. Fields of Sierra Club on impacts on communities' economic future and cultural environments. "Instead of oil pipelines, we need water pipelines!…this is about climate resiliency," she says, speaking on the need for the Green New Deal to uplift communities, and not leave black and brown people behind, as the New Deal did. "Impacted communities need solutions, and they need them now." She also pointed to the health impacts of uranium mining on Native American children and communities.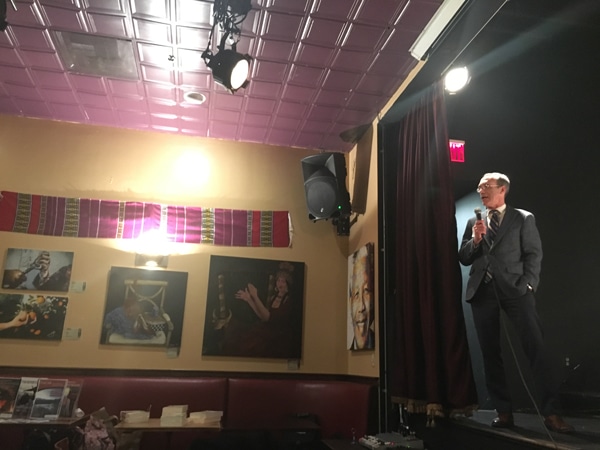 "One of the great perspectives I heard here…was the connection between what to do about CO2 and what to do for people," says Michael Donnenberg, MD, a PSR member from Virginia, sharing with the audience his response to the presentations.
On November 3 in Washington, DC, Physicians for Social Responsibility bestowed a Health Hero Award upon Tina Cordova, co-founder of the Tularosa Basin Downwinders Consortium. ...
On November 16, 218 mayors, city councilors, county and municipal officials and state legislators from around the United States delivered a letter to President Joe Biden...
Three important reports on climate change were issued recently – and the news isn't good. They found widespread impacts and more billion-dollar climate- and weather-related...