PSR Board Member, Natasha DeJarnett, PhD, Accepts White House Fellowship
December 27, 2022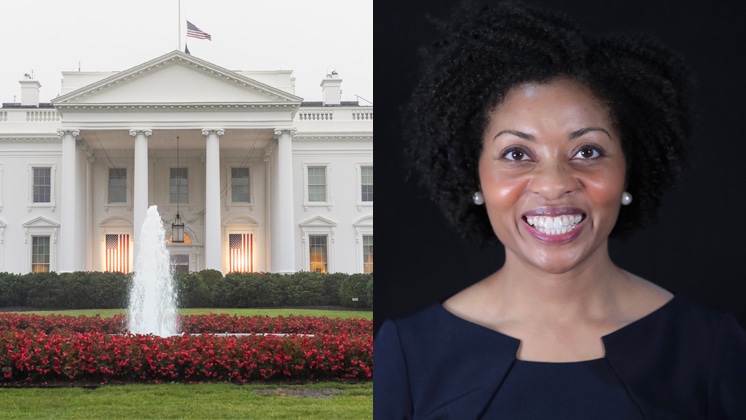 We are thrilled to announce that PSR Board Member Natasha DeJarnett, PhD is joining the White House Council on Environmental Quality. There, Dr. DeJarnett will serve as the Deputy Director of Environmental Justice Data and Evaluation. This fellowship program is highly selective and supports the development and placement of emerging scientific and technical talent within high-impact roles across the federal government. While we are sad that Natasha will have to step down from PSR's 2023 board, we are excited to see all she accomplishes and eagerly await her return to the board in 2024.
On November 3 in Washington, DC, Physicians for Social Responsibility bestowed a Health Hero Award upon Tina Cordova, co-founder of the Tularosa Basin Downwinders Consortium. ...
On November 16, 218 mayors, city councilors, county and municipal officials and state legislators from around the United States delivered a letter to President Joe Biden...
Three important reports on climate change were issued recently – and the news isn't good. They found widespread impacts and more billion-dollar climate- and weather-related...