PSR Applauds Introduction of EPA Rules To Slash Carbon Pollution from Power Plants
May 15, 2023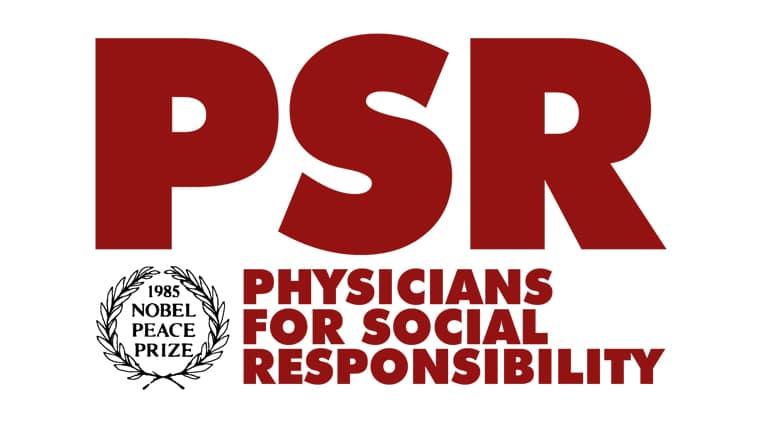 CONTACT: Isabella Javidan, ijavidan@psr.org, 612-812-3231
Washington, DC – On May 11, the U.S. Environmental Protection Agency (EPA) released a set of proposed rules that would curb emissions of carbon pollution from new and existing coal and gas plants. W. Taylor Carneiro-Johnson, Interim Executive Director of Physicians for Social Responsibility, issued the following statement:

"Climate change is the greatest health emergency facing the planet, and it is fueled by power plants that burn coal and gas. We applaud the U.S. EPA for initiating a rule that would prevent power plants from emitting hundreds of millions of metric tons of carbon pollution.

"Climate change puts the balance of life on Earth in danger. It already causes extreme heat, extreme storms, flooding, droughts, spread of disease ranges, crop loss, displacement of populations and loss of life. It is urgent that we take strong steps to curb it. Since fossil fuel-burning power plants are a major source of carbon pollution, slashing those emissions will be a critical step.

"The EPA's rule will also provide invaluable co-benefits to health, reducing dangerous pollutants that affect the heart, lungs, and brain. These co-benefits will afford more years of healthy life to the American people. It is estimated that the EPA's proposed rule would avoid at least 1,300 premature deaths in the year 2030 alone.

"PSR will review the proposal in more detail, educate our members about it, and provide comments to EPA to assure that the rule effectively reduces carbon emissions and benefits all of us, especially Environmental Justice communities that bear an undue share of the harm."
# # #
We are pleased to announce that Brian Campbell, PhD, has accepted the offer to serve as PSR's next Executive Director, effective November 1, 2023. Brian...
CONTACT: Isabella Javidan , ijavidan@psr.org , 612-812-3231 Physicians for Social Responsibility (PSR) expresses deep distress over reports–including from the spokesperson for the Ministry of Health...
160 Million Pounds of Undisclosed Chemicals Could be PFAS; Groups Call for Ban on PFAS Use in Oil and Gas Wells For more information, contact:...