PSR and the Coronavirus (COVID-19) Outbreak
March 13, 2020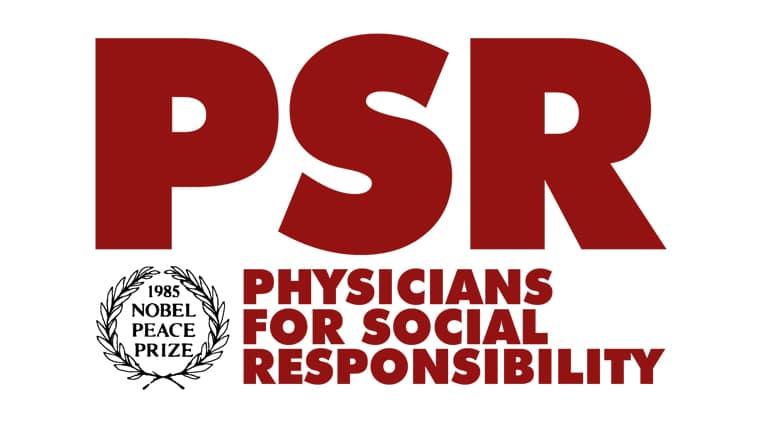 At PSR, we take the "social responsibility" part of our name seriously, and that means doing our part to combat the spread of coronavirus (COVID-19) in the community in which PSR's national office is based, Washington, DC. Public health experts' understanding of the situation is evolving rapidly, but it is widely agreed that the spread of the disease poses a substantial threat to every community, and that healthcare systems may become quickly overwhelmed. It is also widely agreed that there is one measure we can all take that has been effective in slowing that spread: social distancing. Responsibility for social distancing falls on decision makers at every level of society, and that includes employers.
Therefore PSR National is instituting the following policies, starting today:
PSR staff will be temporarily required to telework until further notice. We are working with our staff to ensure that everyone is set up to work at home effectively. We do not anticipate any significant disruption or delays in our everyday work.
Until further notice, PSR staff will not be convening or attending in-person meetings, conferences, or other activities that require travel or involve being in close physical contact with others. If feasible, we will participate in our own previously scheduled meetings over the phone or through video conferencing. Other meetings will be postponed.
We will continue to assess the situation, track recommendations and best practices from public health agencies, and update our policies accordingly.
We strongly urge other employers to consider similar social distancing policies, such as canceling large gatherings, and restricting most forms of nonessential travel. And we encourage everyone to follow the advice of public health experts: wash hands regularly and thoroughly, refrain from shaking hands, and do not go out in public if you have a fever or cough. If you are feeling ill, contact your healthcare provider. If you have additional questions or concerns about the COVID-19 pandemic, please check the websites of the Centers for Disease Control and Prevention (CDC) and the World Health Organization (WHO), or contact your local health department.
Should you have any questions about how this may impact upcoming PSR work, please contact us at psrnatl@psr.org.
Be safe,
Jeff Carter
Executive Director
On November 3 in Washington, DC, Physicians for Social Responsibility bestowed a Health Hero Award upon Tina Cordova, co-founder of the Tularosa Basin Downwinders Consortium. ...
On November 16, 218 mayors, city councilors, county and municipal officials and state legislators from around the United States delivered a letter to President Joe Biden...
Three important reports on climate change were issued recently – and the news isn't good. They found widespread impacts and more billion-dollar climate- and weather-related...