PSR Advises Biden: Rewrite the Nuclear Posture Review
October 28, 2022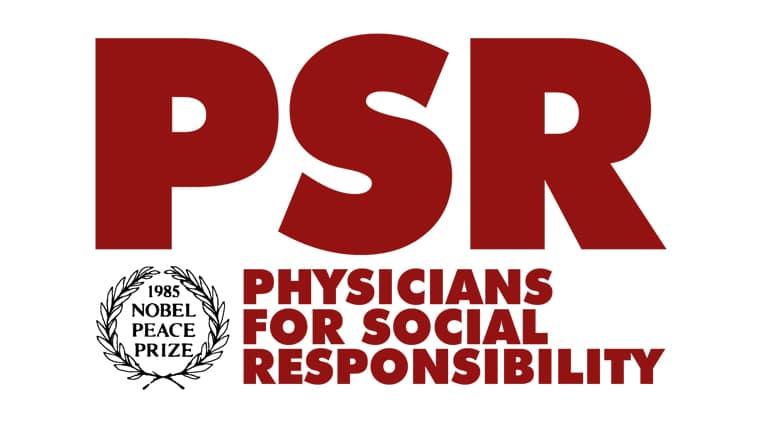 The Biden administration's long-awaited Nuclear Posture Review (NPR), released yesterday, is disappointing, to say the least. While it does pledge nominal support for nuclear arms control, pays lip service to "reducing the role of nuclear weapons in U.S. strategy," and acknowledges an eventual goal of "a world without nuclear weapons," it actually asks Americans to continue pouring astronomical resources, attention, time, and energy into "modernizing" and supporting these doomsday devices. This disregards the increasing numbers of Americans who are calling to redirect these resources to urgent needs like food insecurity, access to health care, and the climate change crisis — to name just a few. 
The NPR fails to address the catastrophic consequences of maintaining nuclear weapons. Communities around the United States are being poisoned everyday, people are getting sick and dying, all because of the mere existence of these weapons—suffering that would increase tenfold if these weapons were ever used. "Through this NPR, President Biden is continuing in the footsteps of his predecessors to uphold this system of mass death that we call our nuclear weapons program." said Jasmine Owens, PSR Nuclear Weapons Program Associate Director.
"Since 1962, PSR has called for total elimination of all nuclear weapons as the only path that will protect public health. Repeatedly since then, events have underlined this health imperative," added Martin Fleck, PSR Nuclear Weapons Abolition Program Director.
This year, President Putin's actions draw from a Soviet-era playbook, and Biden's Nuclear Posture Review feels appropriate to 1955. The NPR admits that "Russia's leaders have made clear that they view these weapons as a shield behind which to wage unjustified aggression against their neighbors." In other words, this so-called "nuclear deterrence system" is not keeping the peace. "If this is deterrence at work, I want my hundreds of billions of dollars back," says PSR's Tova Fuller, MD, PhD.
The United States' response to address Putin's threats should not be to simply match them with threatening activity of our own. When the United States and NATO persist with nuclear warfighting games, draw up elaborate nuclear "postures," and issue counter-threats, that is exactly what we are doing. We risk even greater escalation and the possibility of a nuclear weapon being used. We put the lives of this and succeeding generations in peril. New climate studies indicate that a nuclear war using less than 3% of the world's arsenals could trigger nuclear winter and mass starvation for billions of people. At the very least, we see no reason why a robust defense against a nuclear attack and support for the Ukrainian people cannot be accompanied by a vision and a plan to rid the world of these weapons once and for all—something this document doesn't even attempt to do.
There is one sentence in the new NPR with which we firmly agree: "We will work with a sense of urgency to reduce the danger of nuclear war, which would have catastrophic consequences for the United States and the world." And, in fact, President Biden has made it clear in several statements since the beginning of the war that he understands the danger posed by nuclear war, for which we are grateful. We urge him to bring his energy, experience, and leadership to that single sentence, and scrap the rest of this absurd, outdated NPR. We must immediately begin the difficult, complicated process of pursuing a verifiable agreement among nuclear-armed countries to totally eliminate their nuclear arsenals in compliance with international law. We understand this will not be easy, but if the situation in Ukraine is truly the closest we have come to a nuclear war in decades, reducing that threat must be our first priority.
CONTACT: Isabella Javidan, ijavidan@psr.org, 612-812-3231 Washington D.C. — Physicians for Social Responsibility is deeply disappointed in the EPA's decision to delay updating the National Ambient...