Physicians for Social Responsibility statement on EPA Rule
November 2, 2021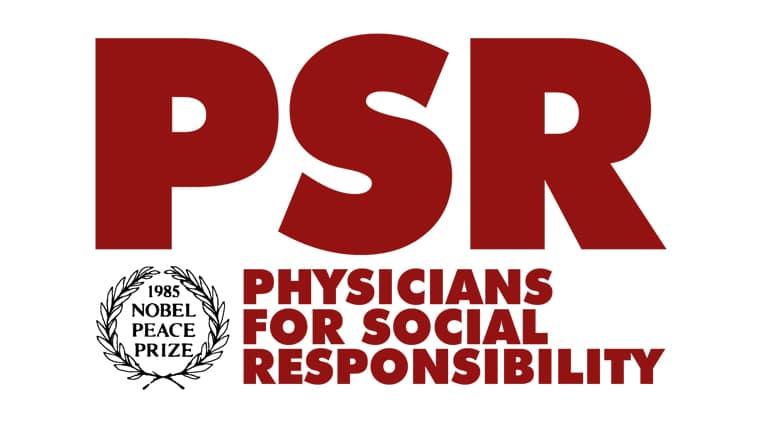 For Immediate Release
Contact: Mari Faines (mfaines@psr.org)
WASHINGTON, (November 2, 2021) Physicians for Social Responsibility issued the following statement applauding the Biden Administration's proposed new rule for reducing methane pollution from oil and gas operations and calling for further measures.
"Physicians for Social Responsibility welcomes the U.S. EPA's proposed rule to reduce emissions of methane and other pollutants from oil and gas wells and infrastructure.

"With this rule, EPA will contribute to urgently needed progress in reducing climate-killing methane pollution. This is a necessary step to prevent catastrophic global warming.

"It's particularly significant that the Agency is extending controls to existing oil and gas wells, not just new ones. That is a very welcome step.

"At the same time, the ultimate solution to methane's contribution to climate change is to leave it in the ground.

"EPA estimates that human-caused emissions of methane account for a third of the warming from greenhouse gases occurring today. They also note that methane traps about 30 times as much heat as carbon dioxide over 100 years. What they fail to say is that in the all-important 20-year time frame, methane traps over 80 times as much heat as CO2.

"While we strongly support the current proposed rule, PSR calls on EPA to recognize how urgent it is to reduce all methane emissions. Only a rapid transition off fossil fuels will head off climate catastrophe."
We are pleased to announce that Brian Campbell, PhD, has accepted the offer to serve as PSR's next Executive Director, effective November 1, 2023. Brian...
CONTACT: Isabella Javidan , ijavidan@psr.org , 612-812-3231 Physicians for Social Responsibility (PSR) expresses deep distress over reports–including from the spokesperson for the Ministry of Health...
160 Million Pounds of Undisclosed Chemicals Could be PFAS; Groups Call for Ban on PFAS Use in Oil and Gas Wells For more information, contact:...