Over 300 local elected officials urge Biden & Congress to reduce nuclear threats
September 24, 2021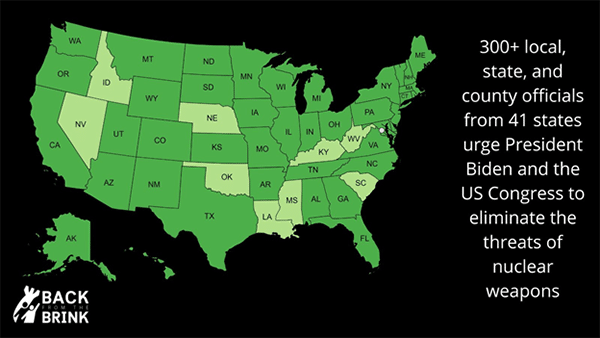 After months of grassroots organizing, the Back From the Brink campaign delivered—on September 23—a letter signed by over 300 local, county and state officials representing 41 states, to President Biden and Congress urging them to take bold action to eliminate the nuclear weapons threat.
On November 3 in Washington, DC, Physicians for Social Responsibility bestowed a Health Hero Award upon Tina Cordova, co-founder of the Tularosa Basin Downwinders Consortium. ...
On November 16, 218 mayors, city councilors, county and municipal officials and state legislators from around the United States delivered a letter to President Joe Biden...
Three important reports on climate change were issued recently – and the news isn't good. They found widespread impacts and more billion-dollar climate- and weather-related...