Next week, historic votes in Congress: Cut the Pentagon budget by 10%
July 17, 2020
This action alert is no longer active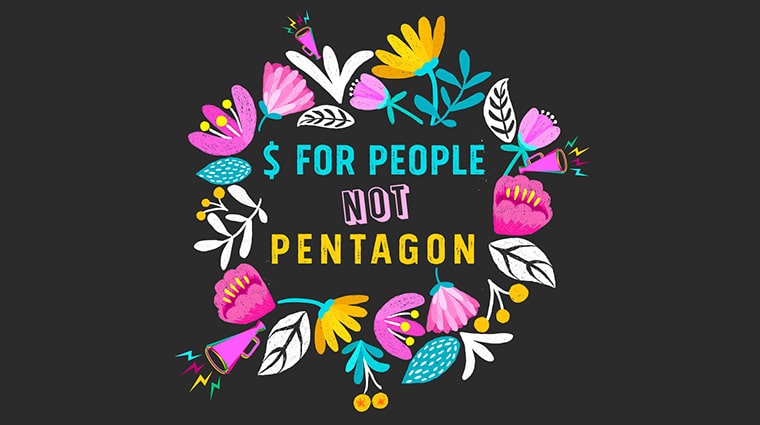 Over the last few weeks, PSR has been working with a growing number of organizations fighting to cut the bloated Pentagon budget by 10% and redirect that money to human needs like education and housing. We expect votes next week in both the House and the Senate. Will you join in this fight for a more moral budget that puts people over weapons of war and defense contractors?
We need to invest in communities who have been devastated by COVID-19 and economic hardship. We can't afford to spend money on any more nuclear warheads while families face eviction and foreclosure. Our leaders can not continue to position themselves towards conflict while their own citizens struggle to access basic human needs.
As a point of comparison: Last year, the Centers for Disease Control budget  was only $7 billion, less than 1 percent of the Pentagon budget. Those figures alone tell us what we need to know about where our priorities have been misguided.
Next week, we expect some major votes in the House and the Senate. After decades of pouring more money into the Defense industry, we are finally going to watch congress debate the legitimacy of that strategy. As a constituent, now is the time to tell your representative and senators:  The Pentagon does not need more money.
Contact your Senators and tell them to support Senators Sanders and Markey's Amendment (Senate Amendment 1788) to redirect 10% of the Pentagon budget to housing, education, and other vital human needs.
Contact your Representative and tell them to support Representatives Barbara Lee and Mark Pocan'sAmendment (House Amendment 562) to redirect 10% of the Pentagon budget to housing, education, and other vital human needs.
This action alert is no longer active The newly proposed "Inflation Reduction Act of 2022" has Congress on the verge of enacting significant climate action –...