New PSR Report Reveals Oil & Gas Companies Fracked New Mexico Wells with PFAS
April 12, 2023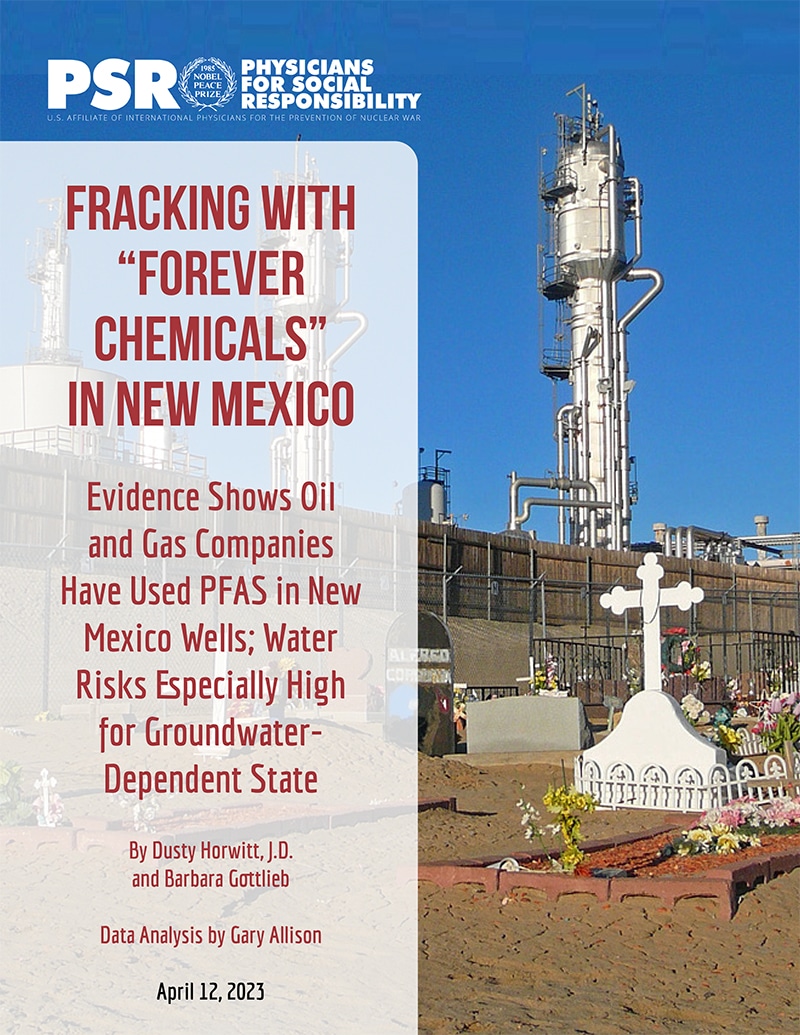 PSR's latest report on toxic PFAS chemicals in fracking spotlights New Mexico. Eighty percent of state residents get their drinking water from groundwater, making these "forever" chemicals particularly risky.

Media Coverage
Use of 'forever chemicals' is widespread in New Mexico drilling operations, report finds
The Hill, April 12
'Forever chemicals' found in New Mexico oil and gas wells. Could toxify water, study says
Carlsbad Current-Argus, April 12
New report reveals oil and gas companies fracked New Mexico wells with toxic PFAS
WildEarth Guardians, April 12
Organization calls for greater scrutiny of oil and gas operations amid PFAS concerns
NM Political Report, April 13
Physicians for Social Responsibility (PSR) recently launched a search for our next Executive Director. This is a unique opportunity to assume a leadership role in...