New PSR Report Reveals Oil & Gas Companies Fracked New Mexico Wells with PFAS
April 12, 2023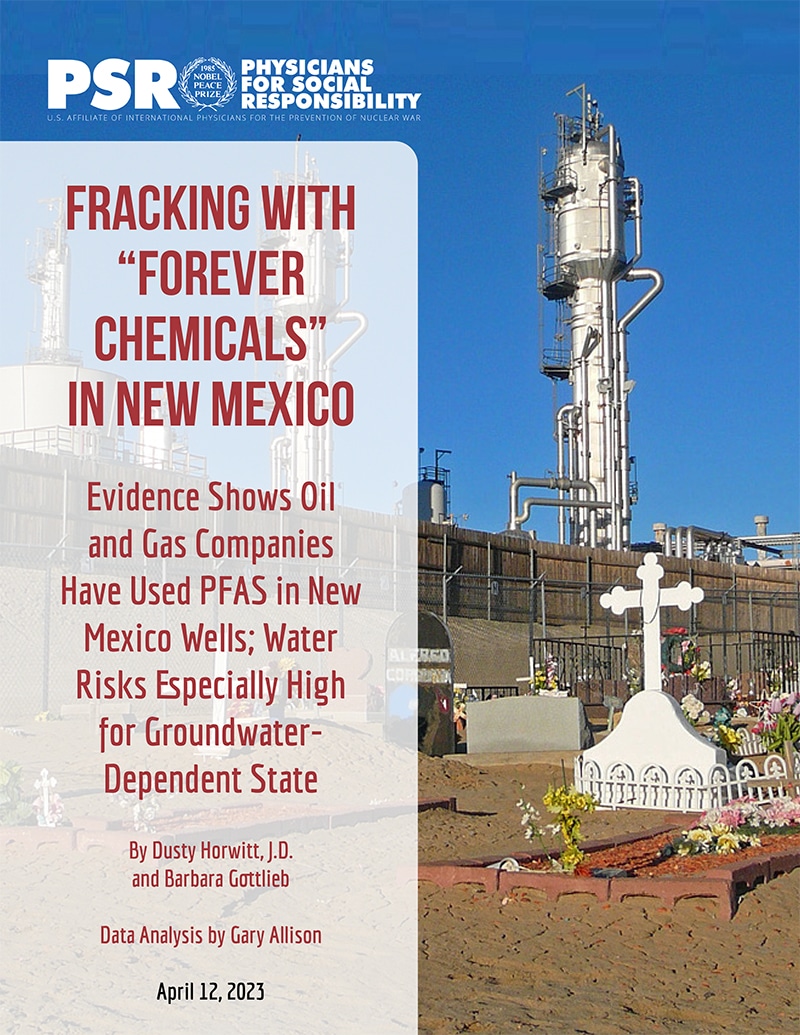 PSR's latest report on toxic PFAS chemicals in fracking spotlights New Mexico. Eighty percent of state residents get their drinking water from groundwater, making these "forever" chemicals particularly risky.

Media Coverage
Use of 'forever chemicals' is widespread in New Mexico drilling operations, report finds
The Hill, April 12
'Forever chemicals' found in New Mexico oil and gas wells. Could toxify water, study says
Carlsbad Current-Argus, April 12
New report reveals oil and gas companies fracked New Mexico wells with toxic PFAS
WildEarth Guardians, April 12
Organization calls for greater scrutiny of oil and gas operations amid PFAS concerns
NM Political Report, April 13
On November 3 in Washington, DC, Physicians for Social Responsibility bestowed a Health Hero Award upon Tina Cordova, co-founder of the Tularosa Basin Downwinders Consortium. ...
On November 16, 218 mayors, city councilors, county and municipal officials and state legislators from around the United States delivered a letter to President Joe Biden...
Three important reports on climate change were issued recently – and the news isn't good. They found widespread impacts and more billion-dollar climate- and weather-related...