Medical Journals Unite in Urgent Call for Nuclear Weapons Elimination
August 2, 2023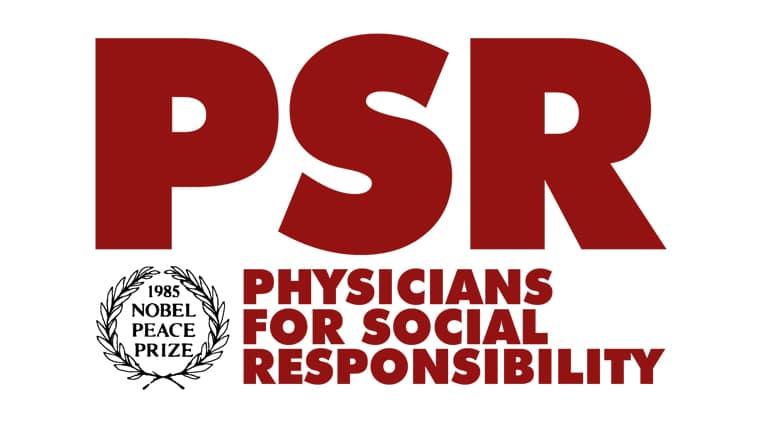 CONTACT: Isabella Javidan, ijavidan@psr.org, 612-812-3231
Washington, D.C. — Physicians for Social Responsibility is excited to celebrate a landmark joint effort led by International Physicians for the Prevention of Nuclear War (IPPNW). Over 100 medical journals, including prestigious publications such as The Lancet, British Medical Journal, New England Journal of Medicine, and JAMA issued a resounding call for immediate action — drafted by IPPNW — to mitigate the escalating threat of nuclear war and accelerate the elimination of nuclear weapons. Against the backdrop of heightened global conflicts, leaders from the global health community emphasize that the use of nuclear weapons would have catastrophic consequences for humanity.
This plea for action takes the form of an editorial co-authored by 11 leading medical and health journals, the World Association of Medical Editors, and esteemed members of IPPNW. The editorial coincides with the commencement of the UN Nuclear Non-Proliferation Treaty (NPT) Preparatory Committee Meeting and the 78th anniversary of the tragic bombings of Hiroshima and Nagasaki.
In support of the call to action, PSR's Martin Fleck says, "Decision-makers: listen to your health advisors! The overwhelming evidence makes it clear that any use of nuclear weapons would lead to an unprecedented humanitarian catastrophe. Whether in a so-called "limited" conflict or a larger-scale war between major powers, the potential consequences of nuclear weapons demand urgent action. PSR salutes these medical journals for rallying their subscribers to prioritize nuclear abolition as a fundamental public health imperative."
"A call to action from health professionals to abolish nuclear weapons is of paramount importance. As guardians of public health, we cannot stand idle in the face of such potential catastrophic harm," added PSR's Jasmine Owens.
​The editorial is available free here at Journal of the AMA
This editorial has been simultaneously published across multiple journals, symbolizing the unified and resolute stance of the medical community. For the complete list of participating journals, please click here.
CONTACT: Isabella Javidan, ijavidan@psr.org, 612-812-3231 Washington D.C. — Physicians for Social Responsibility is deeply disappointed in the EPA's decision to delay updating the National Ambient...