Letter to Congress on COVID-19, Climate and Health
April 22, 2020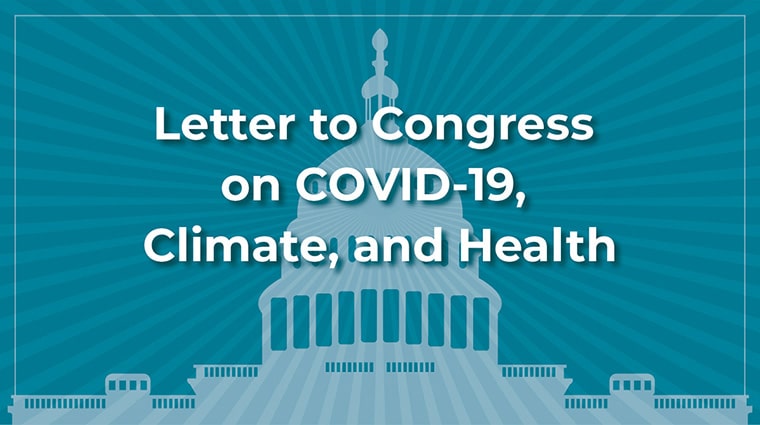 PSR joined thousands of doctors, nurses, and healthcare providers in calling on Congress to consider the health harms of climate change in COVID-19 legislation. It is critical that Congress use the massive investments of the coronavirus response legislation wisely to build resilience in the face of future pandemics and climate-related public health threats. This letter outlines the key steps that Congress can take. Read the full letter here.
On November 3 in Washington, DC, Physicians for Social Responsibility bestowed a Health Hero Award upon Tina Cordova, co-founder of the Tularosa Basin Downwinders Consortium. ...
On November 16, 218 mayors, city councilors, county and municipal officials and state legislators from around the United States delivered a letter to President Joe Biden...
Three important reports on climate change were issued recently – and the news isn't good. They found widespread impacts and more billion-dollar climate- and weather-related...