Let's Protect Those Who Are Working to Protect Us
April 6, 2020
This action alert is no longer active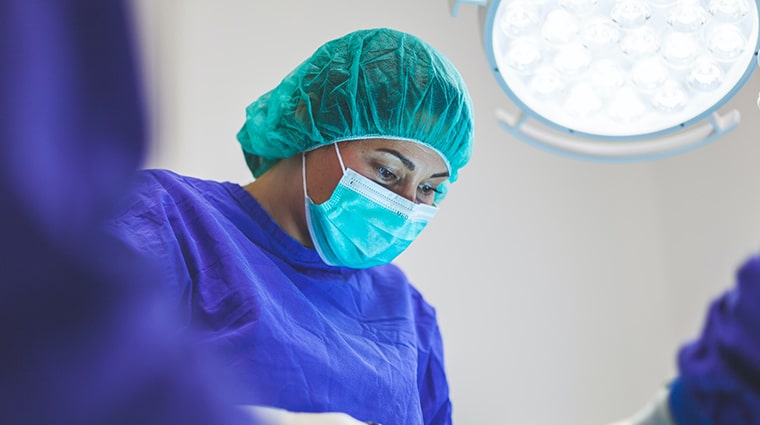 It has been widely reported in the media and among our members and colleagues that doctors, nurses, and other frontline healthcare workers responding to the COVID-19 pandemic often lack the masks, gowns, and other basic personal protective equipment (PPE) they need to do their jobs.
The situation goes beyond health care workers. Cleaning crews, home care providers, childcare workers, food service workers, public service workers, and others are all at greater risk of contracting the coronavirus without enough PPE available to lessen exposure.
This problem is too big to leave to states, territories, and the private sector. States, cities, school districts and government agencies shouldn't have to compete to acquire supplies, and manufacturers should be receiving federal guidance on distribution priorities.
Join PSR in calling on the Trump administration to get protective gear to the people who need it. The Administration must act immediately to assess current medical equipment needs, track supplies in the public and private sectors, prioritize and distribute those supplies fairly, and accelerate the production of supplies where gaps exist. Current laws, including the Defense Production Act, whose provisions have been only partially invoked and unevenly executed so far, allow the Administration to take these steps.
We fear that many of you reading this message may be among those working during this pandemic without the protection you need. Our hearts are with you. We hope everyone reading this message will join us in calling for action to protect your health and the health of others who putting themselves at risk to protect us.
This action alert is no longer active This week, as the NDAA (National Defense Authorization Act) is considered on the floor of the House, Representatives...
This action alert is no longer active Image: PSR Colorado / CC BY-NC 4.0 Gas stoves emit dangerous air pollutants that harm our lungs, hearts...
This action alert is no longer active The debt limit deal backed by President Biden and House Speaker Kevin McCarthy includes not one but two...