Joining together to abolish nuclear weapons: The Red Cross, Rotary International, IPPNW and UN
August 27, 2021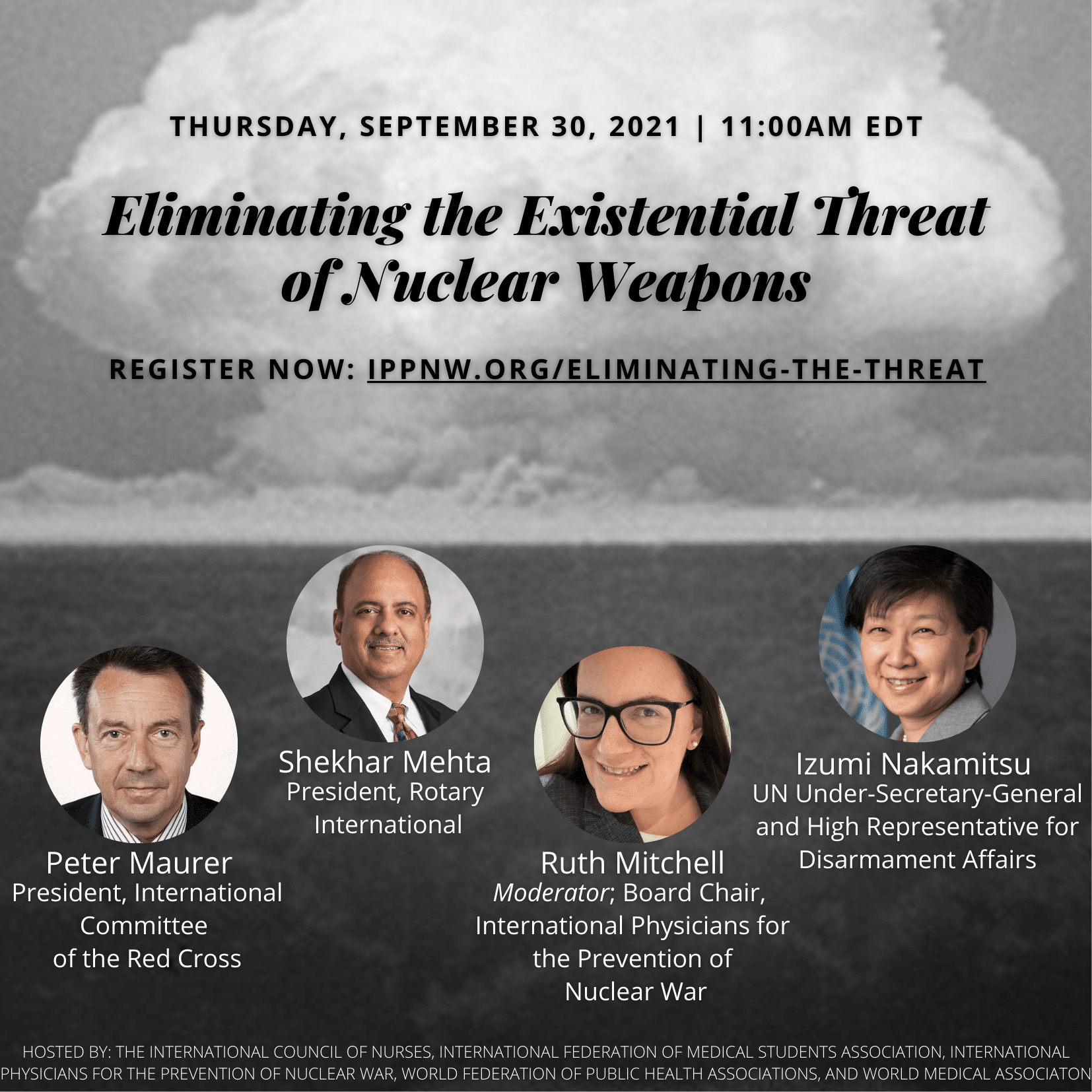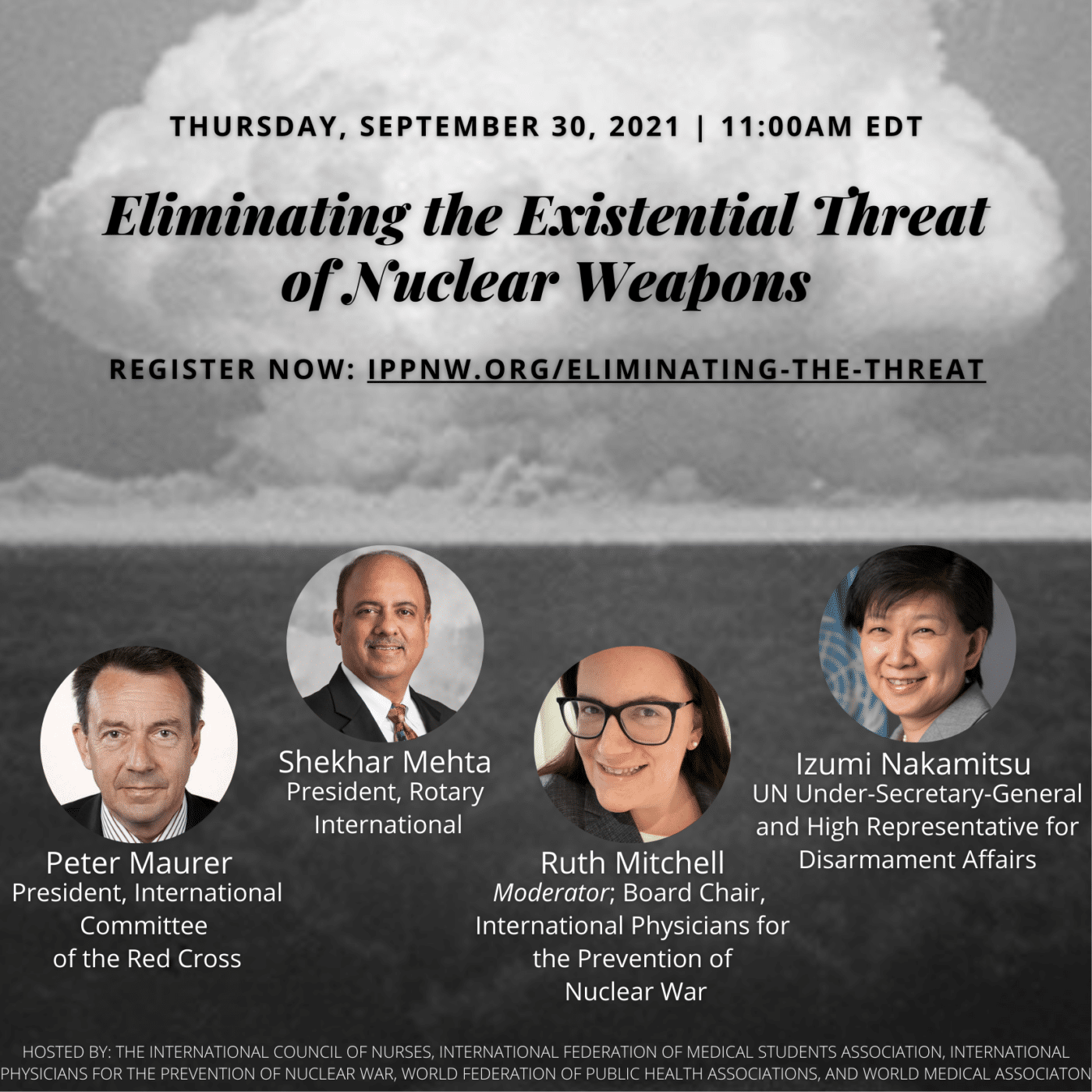 These powerful international organizations are partnering to support the Treaty on the Prohibition of Nuclear Weapons—as a public health imperative—in a September 30 virtual event, 11:00 am Eastern time. Global health federations representing millions of health professionals are co-sponsoring this event: International Council of Nurses, the International Federation of Medical Students' Associations, the World Federation of Public Health Association, and the World Medical Association.
Panelists:
Izumi Nakamitsu, Under-Secretary-General and United Nations High Representative for Disarmament Affairs  (The first-ever UN General Assembly resolution called for total elimination of nuclear weapons.)
Shekhar Mehta, President, Rotary International (Rotary International is the largest NGO on Earth)
Peter Maurer, President, International Committee of the Red Cross (The Red Cross has supported nuclear weapons abolition since 1945.)
Moderator: Dr. Ruth Mitchell, Board Chair, International Physicians for the Prevention of Nuclear War (PSR is the United States affiliate of IPPNW, recipient of the 1985 Nobel Peace Prize for its international work to prevent nuclear war.)
For more information and to register, click here.
Gas stoves pose a health risk, particularly for children and the elderly. People living in homes with gas stoves experience higher rates of asthma, lung...