Our goal is the total elimination of nuclear weapons and ending the nuclear threat for good. To that end, we as an organization are committed to advancing several key policies goals and priorities on the path to nuclear weapons abolition. These policies do not exist in a vacuum - they reflect not only our organizational stance but also medical and science-based research and recommendations. Further, PSR is proud to be part of a network of partner organizations, political allies, and grassroots activists around the country and across the world.
The peace and justice community is stronger united. For too long, the United States Government has successfully divided both communities and political issues to weaken their political power. That is why PSR is proud to work alongside physicians not just in D.C. but across twenty States and to partner with a number of organizations in the peace and justice community to fight for the total elimination of nuclear weapons, justice for the victims of the Cold War, and voice for the marginalized.
PSR officially endorses and works on the following programs, initiatives and coalitions to advance our key program goals and objectives:
Back from the Brink Initiative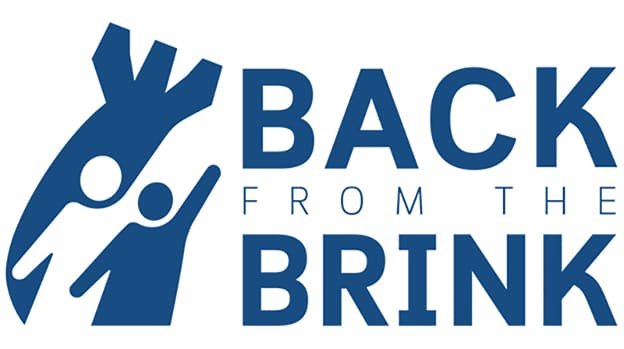 Back from the Brink: The Call to Prevent Nuclear War is a national grassroots initiative seeking to fundamentally change U.S. nuclear weapons policy and lead us away from the dangerous path we are on. The Call lays out five common-sense steps that the United States can and should take to reform its nuclear policy. We are asking organizations as well as town and city councils around the country to endorse The Call and build support for the U.S. government to adopt these policies as its highest national security priority. Join the effort and help build a safer world for our children to inherit.
As of August, 2022, 412 health, policy, faith, environmental, peace, and justice organizations have endorsed Back from the Brink, and resolutions supporting its five policy recommendations have been adopted by 59 municipalities and 7 state legislative bodies.
Back from the Brink calls on the United States to lead a global effort to prevent nuclear war by:
Actively pursuing a verifiable agreement among nuclear-armed states to eliminate their nuclear arsenals
Renouncing the option of using nuclear weapons first
Ending the sole, unchecked authority of any U.S. president to launch a nuclear attack
Taking U.S. nuclear weapons off hair-trigger alert
Cancelling the plan to replace its entire nuclear arsenal with enhanced weapons
To learn more about Back from the Brink and get involved, visit preventnuclearwar.org.
PSR chapters around the country are leading and playing an integral role in broad-based coalitions working toward a world without nuclear weapons. Some of these coalitions also connect nuclear weapons issues with other interwoven social justice issues, from environmental health to criminal justice reform.
PSR currently has 23 chapters working across 20 states. Find your local chapter here or see the map below.
Washington Against Nuclear Weapons Coalition
wanwcoalition.org
The Washington Against Nuclear Weapons Coalition, led and facilitated by Washington PSR,  includes over 45 peace advocacy, faith-based, social justice, labor, health, and educational organizations, and is now the largest state-level anti-nuclear coalition in the country. WANW mobilizes and focuses this movement to educate and pressure members of Congress to support nuclear weapons policies that reduce both the risks of their use and the size of US arsenals, with the goal of elimination.
ICAN: The International Campaign to Abolish Nuclear Weapons

PSR National, alongside many of our State chapters, is one of 650 partner organizations that make up the International Campaign to Abolish Nuclear Weapons. ICAN is an inclusive effort, with partners in 100 nations, to mobilize civil society around the world to prohibit and abolish these dangerous weapons. Launched in 2007, and inspired by the success of the International Campaign to Ban Landmines, ICAN went on to win the 2017 Nobel Peace Prize for their "work to draw attention to the catastrophic humanitarian consequences of any use of nuclear weapons" and ultimately ICAN and its partner organization's role in achieving the Treaty on the Prohibition of Nuclear Weapons. Find out more about ICAN and its campaign for the TPNW.
IPPNW: International Physicians for the Prevention of Nuclear War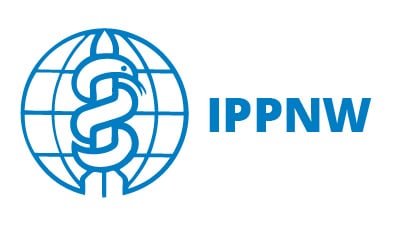 PSR is proud to be the United States affiliate of IPPNW. IPPNW constitutes a collection of medical groups across 63 countries, including PSR, who advocate for the total elimination of nuclear weapons based on the unacceptable humanitarian consequences of their production and use. IPPNW is also part of the International Steering Grou for ICAN. In 1985, PSR and IPPNW shared the Nobel Peace Prize for their collective effort to raise public awareness of the catastrophic medical impacts of using nuclear weapons. Find out more about IPPNW here.
PSR proudly endorses the People Over Pentagon initiative. They propose that by curtailing endless Pentagon spending, the U.S. Government can quickly invest in critical human needs. In 2021 the Congressional Budget Office found that $100 billion could be cut from the Pentagon budget with no impact on national security. Thus, The People Over Pentagon Act proposes that $100 billion is reinvested in critical human needs every year for the next decade. $100 billion used elsewhere could power every U.S. household with solar energy, hire one million elementary school teachers, or provide free tuition for 2 out of 3 public college students in the country. To find out more, visit their website.