Gas appliances that burn methane ("fracked" or "natural" gas) – like gas stoves, furnaces, and water heaters – are common throughout much of the United States. These appliances, despite their popularity, produce harmful air pollutants that can negatively impact your and your family's health. These health effects include childhood asthma, increased susceptibility to respiratory infections, and neurological damage. 
Anyone with a gas stove can be at risk from this source of air pollution right in your home. (The pollutants from burning gas include nitrogen dioxide (NO2), carbon monoxide (CO), and particulate matter.) Stoves are a particular concern because they are not routinely vented to the outdoors. 
Additionally, gas stove health effects tend to have the greatest impact on communities of color and low-income families, who often live in smaller homes and apartments and are likely to face greater pre-existing health and pollution burdens.
Not only does combusting methane gas in our homes and businesses damage our health, it also maintains the demand for the oil and gas industry's extraction, transport, and sale of methane, a powerful greenhouse gas. Methane is over 80 times more potent than carbon dioxide at trapping the sun's heat in the atmosphere. 
Methane also leaks out of the almost three million miles of gas pipelines across the nation. These "fugitive emissions," along with the methane leaks from gas appliances and extraction sites, cause atmospheric methane to be at an all-time high, contributing to climate change.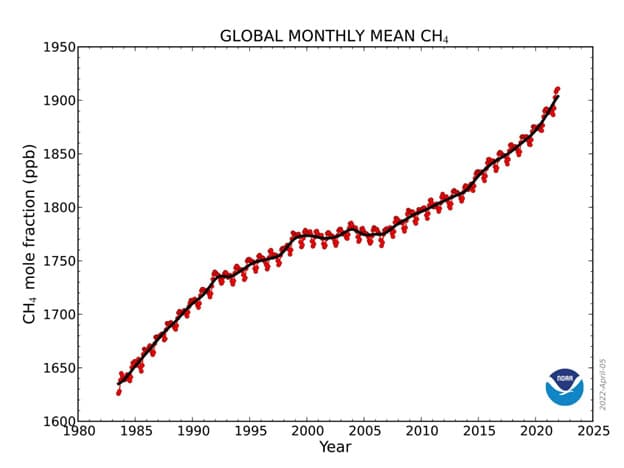 To address this often overlooked health issue, PSR created and offers a CME- and CEU-accredited webinar entitled Cooking With Gas: Health Harms from Gas Stoves. This hour long webinar is organized by its three learning objectives:
Articulate how cooking with gas appliances produces dangerous indoor air pollution and explain the health effects of each pollutants
Recognize and prioritize vulnerable populations, as well as understand why they are vulnerable through the context of environmental racism and classism
Address the health effects of gas stove pollution and explain to patients, family, and loved ones the steps they can take to reduce their risk
This training, launched in March 2022, has had proven success in educating a multitude of audiences, spanning from health professionals to environmental advocates to elected officials to major health insurance providers. PSR provides training for chapters across the country and organizations like Sierra Club, AmeriHealth Caritas, and the Building Decarbonization Coalition, sparking change in mindsets around residential methane gas use at the individual and enterprise-wide levels.
Trainings

PSR provides CMU and CEU-certified trainings on the health impacts of gas stove pollution. If you would like to schedule a webinar training session at your organization or have any questions regarding PSR's work on the health harms of gas stoves, please send an email to PSR National's Health Educator, Zach Williams (zwilliams@psr.org).
PSR Chapter Work on Gas Stoves & Building Electrification
PSR National's efforts to educate health professionals about the dangers of gas stove pollution is a part of an organization-wide effort to curb the extraction, transport, sale, and use of methane gas across the country. Many PSR Chapters have made incredible strides in this area of work, here are just a few examples:
Through advocacy and policy work, WPSR helped to push through a new statewide commercial and multifamily building energy code that will require public buildings and newly constructed large commercial & multifamily residential buildings to reduce energy use by 70% by 2031 and enhance energy efficiency, making it the strongest, most climate-friendly energy code in the country.
Through advocacy, education and coalition work, GBPSR helped pass a Boston ordinance requiring emissions standards for large buildings. The emissions standards will decrease over time, with all buildings achieving net zero emissions by 2050.
SFB PSR produced a Health Harms of Gas Stoves fact sheet and patient brochure, an introduction to building electrification animated video and a social media infographics series, an extensive resources list, and a bureau of trained speakers who give public testimony and talks regularly.
PSR Colorado is raising awareness through outreach, advertising, and policy action that broad, equitable access to all-electric housing is essential to addressing the critical health threats posed by continued dependence on fossil fuels.
Through communicating the health harms of gas, as well as mold and moisture in Pennsylvania's older housing stock, PSR PA helped support the creation of a statewide program to fund home repairs, which will also enable homeowners to update their below-code electrical wiring in preparation for all electric power. They also supported local advocate POWER in pushing Philadelphia Gas Works to include a $500,000 geothermal engineering study in their operating budget for the 22-23 fiscal year and for the city's Gas Commission to require PGW to report quarterly on climate initiatives related to the city's resolution to achieve carbon neutrality by 2050.
Oregon PSR collaborated with Spake Media and Sunstone Strategies to launch a social media health awareness campaign about the health impacts of gas stoves.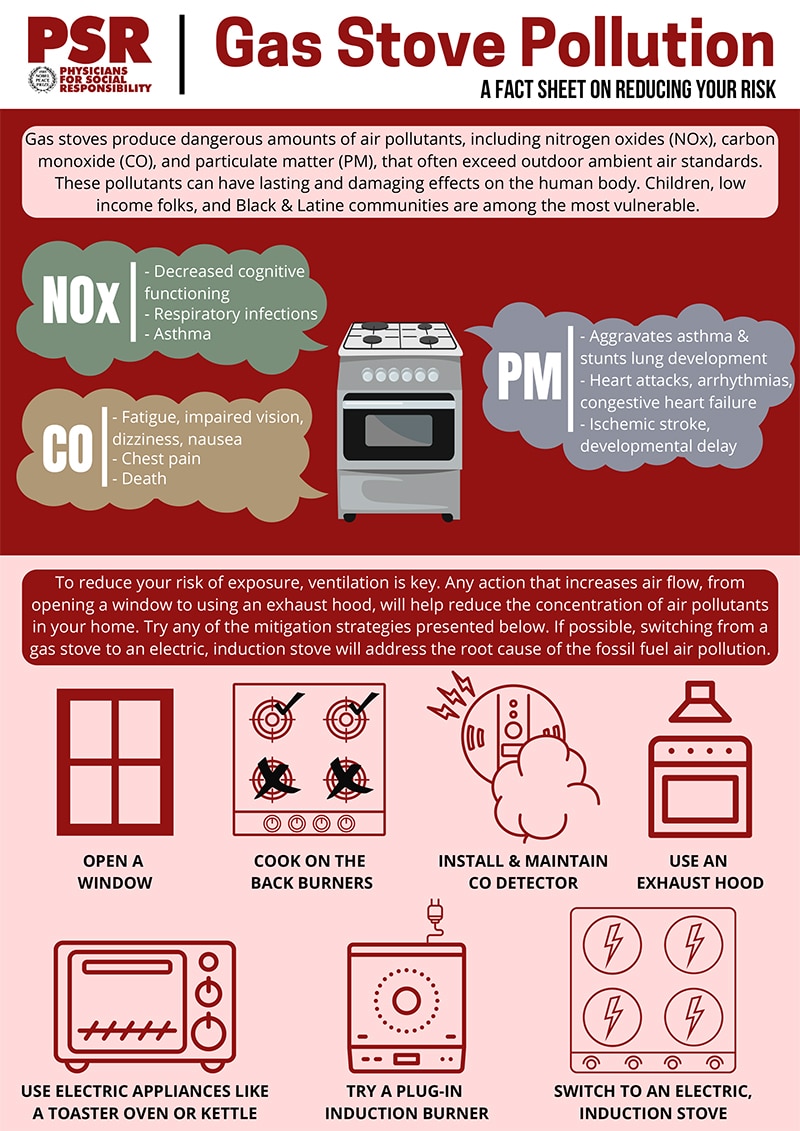 Fact Sheets - 1-page summaries of gas stove pollution health effects and mitigation strategies, one for a health professional audience and one for the general population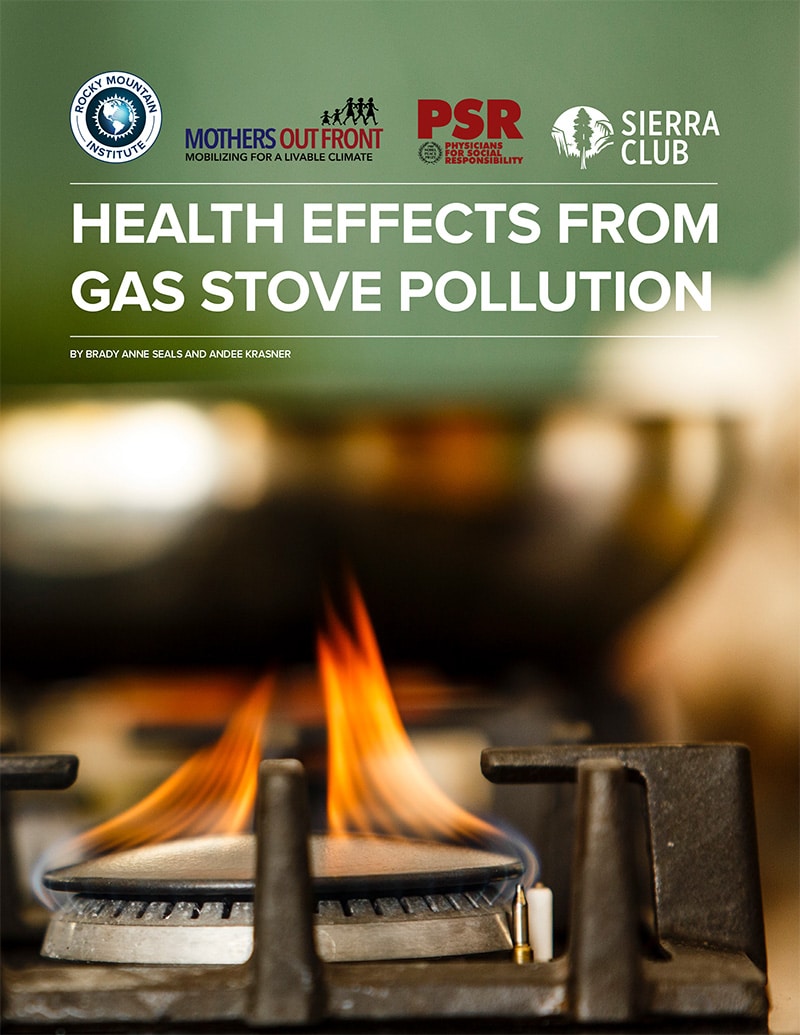 Health Effects From Gas Stove Pollution Report - PSR's 2020 report which presents scientific evidence that gas stoves release several hazardous pollutants, notably nitrogen dioxide and carbon monoxide
Building Electrification Resource Repository - an ever-growing and frequently updated list of resources about Building Electrification, the health harms of gas appliances, and more created and maintained by the PSR San Francisco Bay chapter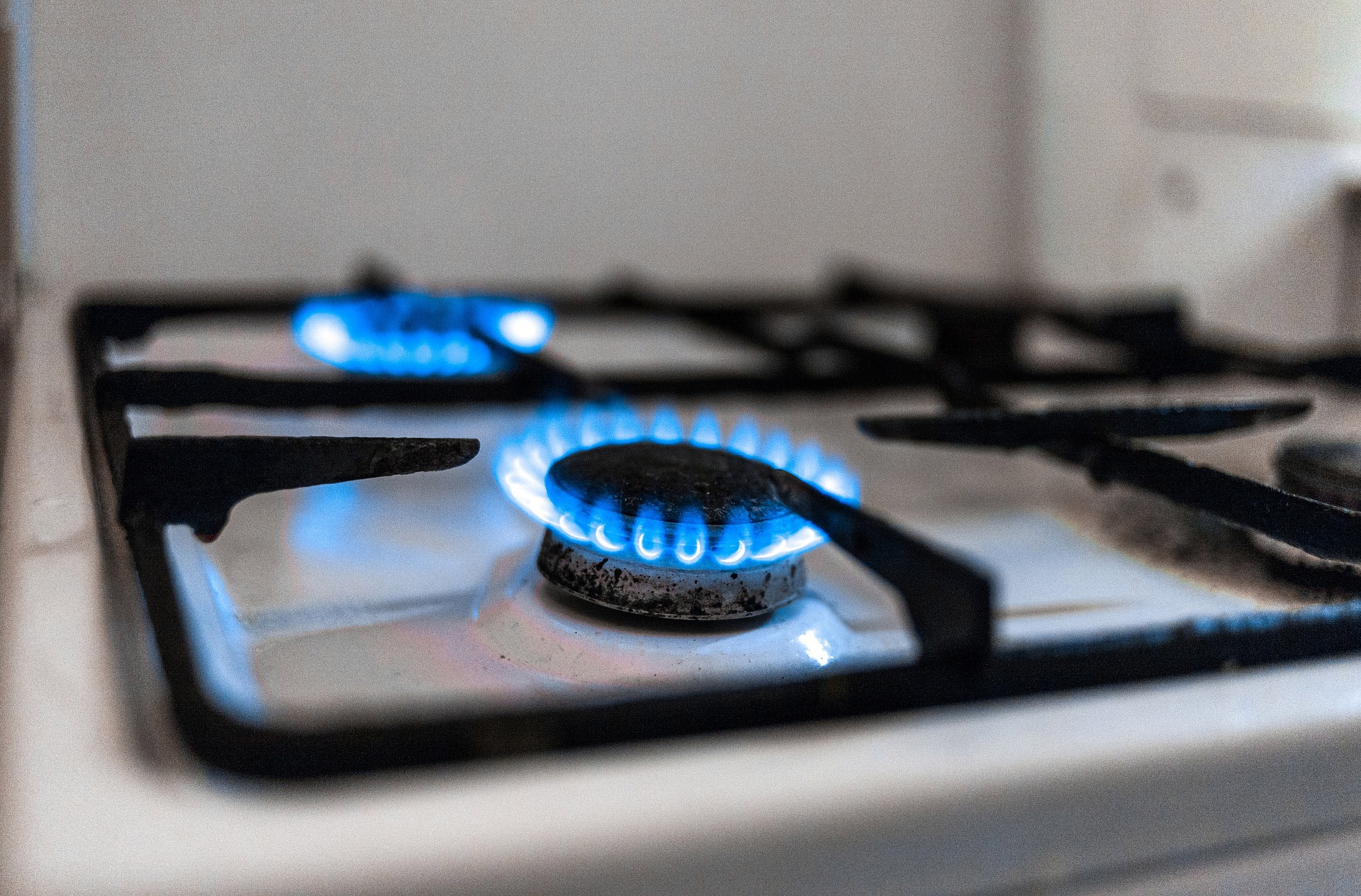 of households currently cook using gas.
Gas stoves produce dangerous levels of indoor air pollution, in addition to worsening the climate crisis.
federal regulations or guidelines address indoor air quality
Peak indoor air pollution from gas stoves can
reach levels that would be illegal outdoors
PSR advocates for building electrification, replacing gas-powered furnaces and stoves with highly efficient electric heat pumps and electric induction stovetops. Learn more
Latest Gas Stoves News & Actions
On August 16, 2023, the Inflation Reduction Act (IRA) had its first anniversary. Since its passing, the landmark climate and clean energy legislation has ushered in a new era of clean energy investment in the United States.