Climate Change Threatens Health
PSR Promotes Solutions
Climate change is one of the greatest health threats facing humanity in the 21st century. As worldwide patterns of temperature, precipitation and weather events change, the delicate balance of climate and life is disrupted, with serious impacts on food and agriculture, water sources, and health.
Potentially lethal heat waves, extreme storms and rising sea levels contribute to disease, injury and death. Indirect effects of climate change include droughts, floods, worsening air and water pollution, crop damage, and the spread of pest- and waterborne diseases.
Children, the poor, the elderly, and those with a weak or impaired immune system are especially vulnerable.
Climate change contributes to world crises. Changes in temperature and rainfall, rising sea levels and impacts on agriculture have driven people from their homes, creating "climate refugees."
Human activities are the primary cause of global warming and climate destabilization. By burning oil and gas to power our homes, industries and transportation systems, we add carbon dioxide, methane and other heat-trapping gases to the atmosphere. The atmospheric concentration of carbon dioxide is now higher than at any point in the last 420,000 years.
Fortunately, because our actions accelerate the problem, our actions can also slow climate change. When we reject dirty fossil fuels and turn instead to energy efficiency and clean, renewable energy sources like wind, waves and sun, we create solutions to this existential threat.
That's why stopping the use of fossil fuels and promoting healthy, clean renewables are the heart of PSR's climate action.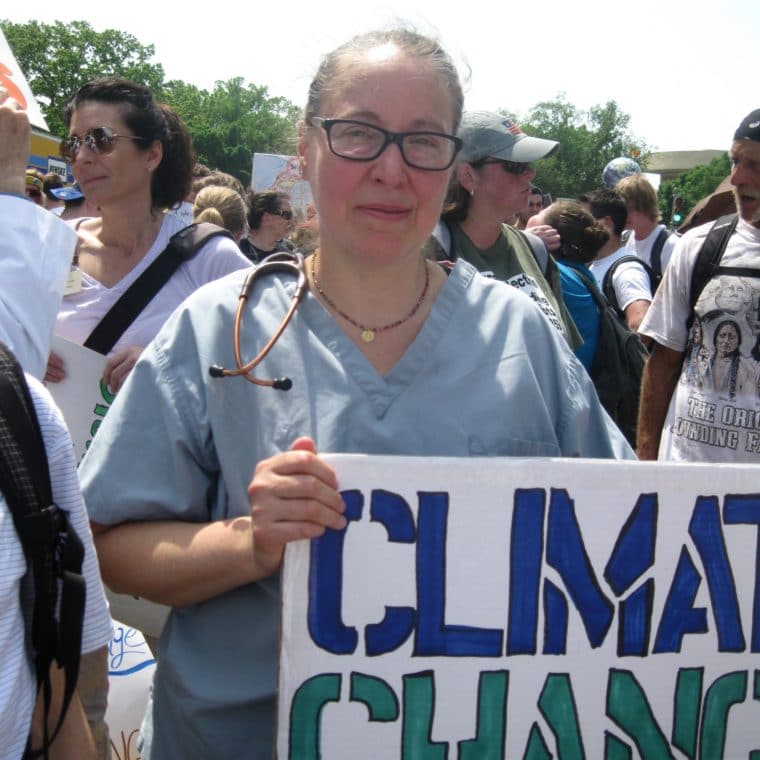 PSR: Educating, Activating Health Professionals
PSR educates health professionals about the health consequences of climate change and mobilizes them to respond. Through our national office in Washington, DC and our network of chapters across the country, we:
Provide information on climate-related health threats. See Climate Change Health Effects 101, below.
Offer resources on the harms to health from coal-fired power plants, coal ash and fracked gas (methane).
Promote the health-supportive value of clean, renewable energy and energy efficiency.
Train and prepare health professionals to speak out – writing letters to the editor and op-eds, providing testimony, and educating their elected officials.
Engage health professionals in raising the "health voice" on climate- and health-related policies.
years to avert the worst effects of climate change, according to the IPCC
Tell Congress to act now with bold legislation that halts fossil fuel use and transitions to 100% clean, renewable energy and energy efficiency.
of U.S. electricity generation in 2022 was from renewable sources
PSR fights for 100% renewables
By making a rapid transition to 100 percent clean renewable energy systems, we can protect ourselves from one of the greatest threats to health and survival: climate change.
Frequently Asked Questions
Top-10 Facts on Climate Change and Health
Advocating for Climate Solutions
Do you have a passion for PSR's mission to protect present and future generations from catastrophic climate change? If so, then you may be interested in becoming a PSR Climate Ambassador.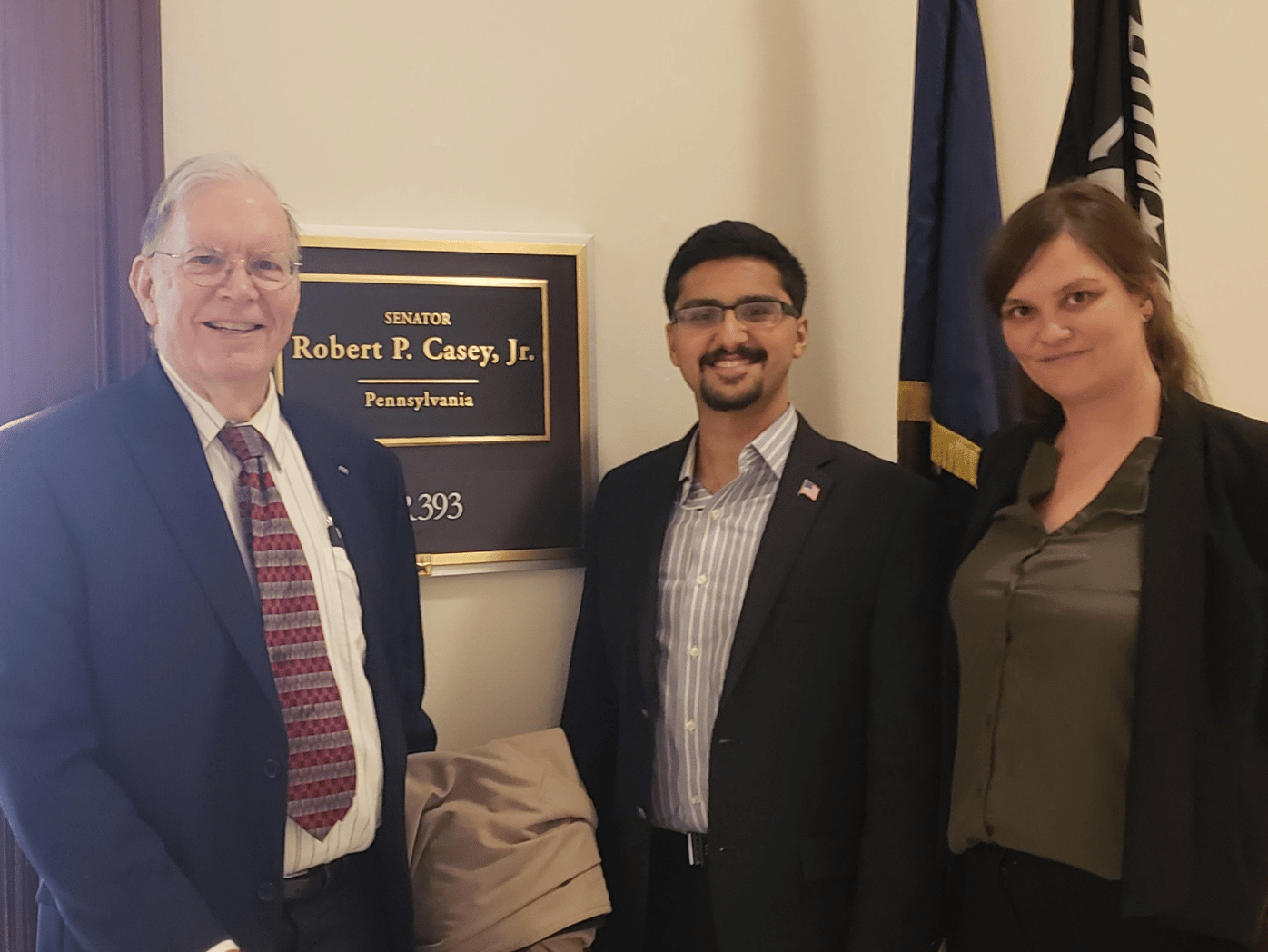 Latest Climate News & Actions
Interview with PSR Board Member Dr. Lise Van Susteren in Maryland Matters.
PSR periodically partners with other organizations to create and share resources on climate change and health. Below, we provide links to recent materials from Partner organizations.
Concerned Health Professionals of New York (CHPNY) created and is the lead writer of the Compendium of Scientific, Medical, and Media Findings Demonstrating Risks and Harms of Fracking (Unconventional Gas and Oil Extraction). PSR proudly partners with CHPNY to write, edit and disseminate the Compendium.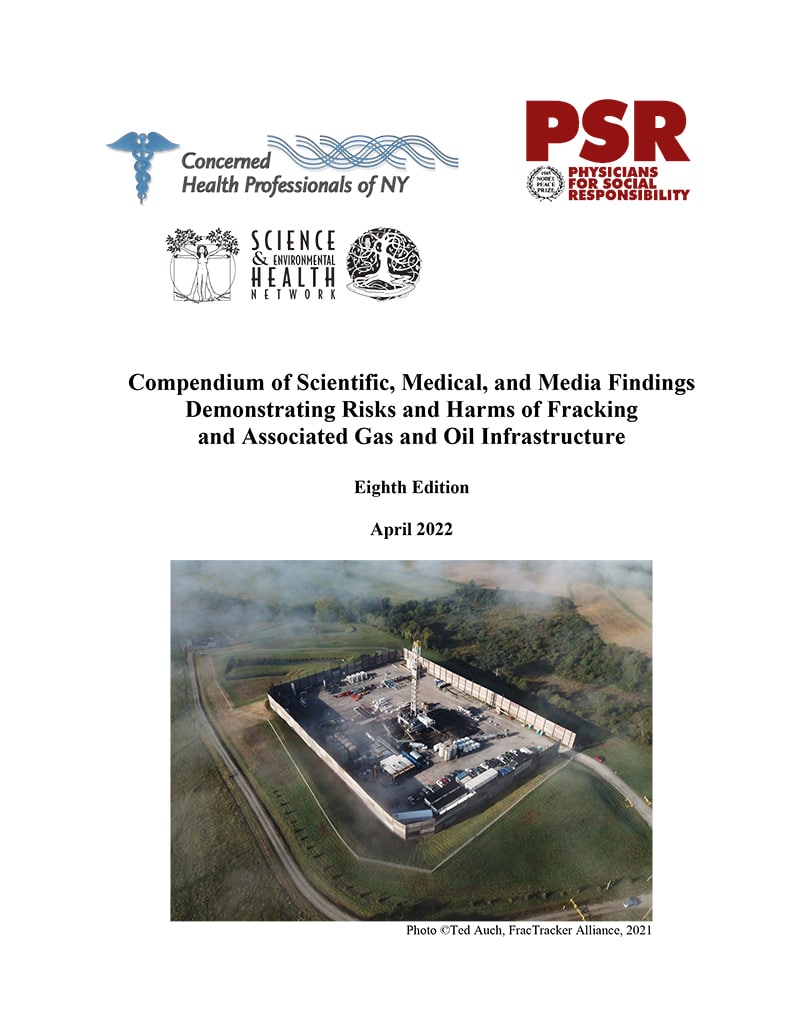 Compendium of Scientific, Medical, and Media Findings Demonstrating Risks and Harms of Fracking (Unconventional Gas and Oil Extraction), Eighth edition. A collection of some 2,000 abstracts of and links to medical, scientific and investigative reports about the consequences of oil and gas drilling, fracking, and infrastructure. This unique resource presents evidence that fracking-related activities harm public health, the environment, and the climate; links provide easy access to the source material. 
Through its "Climate for Health" program, ecoAmerica partners with leading U.S. health associations and organizations to make climate change a top national health priority. As part of that partnership, PSR is pleased to share the following resources:
Webinar, Let's Talk Health & Climate.
Webinar, Mental Health and our Changing Climate.
The U.S. Climate & Health Alliance network is helping to circulate and promote the U.S. Call to Action on Climate, Health & Equity.