Iran – Urgent: Weigh in Now
January 7, 2020
This action alert is no longer active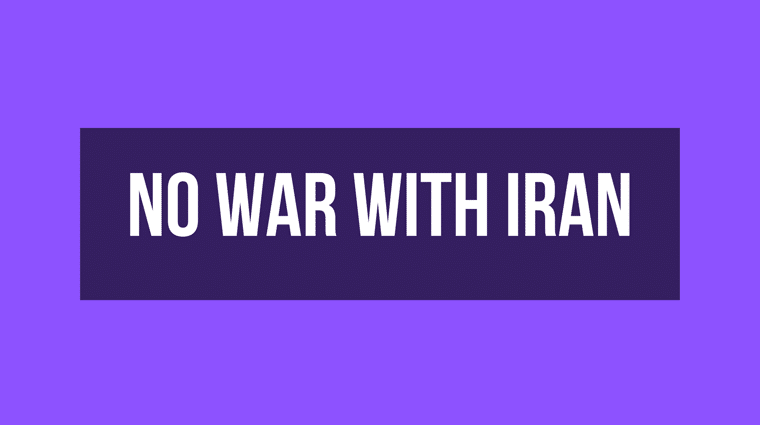 We won't beat around the bush. This is urgent, and we need all hands on deck.
On January 2, President Trump ordered the assassination of a top Iranian military commander, Major General Qassem Suleimani. This move comes in the wake of several other recent escalations that have risked sparking a war.
War between the United States and Iran would likely be a humanitarian catastrophe—and it's a preventable nightmare scenario. The majority of Americans strongly oppose war with Iran, but if Congress doesn't act, that nightmare could become a reality.
And it could get even worse. The Trump administration unilaterally withdrew the U.S. from the Iran Deal, which was working as planned to effectively and verifiably prevent Iran from obtaining nuclear weapons. The assassination of Suleimani will likely bolster the arguments of those in Iran who advocate for Iran to work harder and faster to obtain them.
We're not just risking potential regional conflict right now—we're also risking potential nuclear conflict.
Congress can and must act to prevent the United States from starting a war with Iran. Members of Congress have a critical opportunity to act: Senator Tim Kaine has introduced a War Powers Resolution in the Senate, and we expect Representative Elissa Slotkin to introduce a similar resolution in the House soon. It mandates that if no further Congressional action is taken, the Administration's military actions regarding Iran must cease within 30 days.
NOW is the time to tell your senators to support S.J. Res. 68, the Kaine War Powers Resolution to limit the President's military actions regarding Iran.
Take action today and make your voice heard! Follow the link to send an email message, or if you'd prefer, pick up the phone and use the U.S. Capitol Switchboard to CALL your senators: 202-224-3121.
This action alert is no longer active This week, as the NDAA (National Defense Authorization Act) is considered on the floor of the House, Representatives...
This action alert is no longer active Image: PSR Colorado / CC BY-NC 4.0 Gas stoves emit dangerous air pollutants that harm our lungs, hearts...
This action alert is no longer active The debt limit deal backed by President Biden and House Speaker Kevin McCarthy includes not one but two...