International Campaign to Abolish Nuclear Weapons Awarded Nobel Peace Prize
October 6, 2017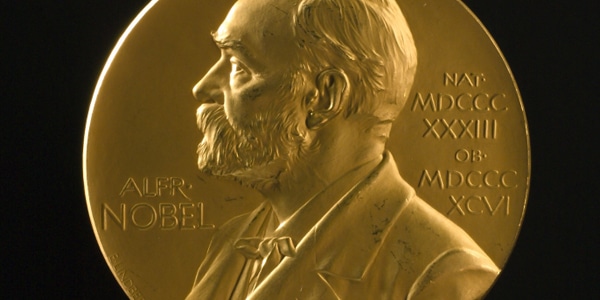 FOR IMMEDIATE RELEASE
Media Contact:
Elana Simon, Communications Manager 425-301-3669
esimon@psr.org
WASHINGTON, DC (October 6, 2017) – Today, the International Campaign to Abolish Nuclear Weapons (ICAN) was awarded the Nobel Peace Prize for their work bringing forward the Treaty on the Prohibition of Nuclear Weapons. Physicians for Social Responsibility (PSR)'s international federation, the International Physicians for the Prevention of Nuclear War (IPPNW), founded ICAN in 2007. ICAN mobilized more than 400 NGOs across 100 countries to advocate for an international ban against nuclear weapons. The United Nations adopted the landmark treaty on July 7, 2017.
"The international campaign that brought the Treaty on the Prohibition of Nuclear Weapons to fruition is starting to transform the way the world thinks about nuclear weapons," said Jeff Carter, PSR Executive Director. "Against the backdrop of reckless threats of nuclear war from the United States and North Korea, this treaty refocuses our attention on the real, medical consequences and environmental impacts of nuclear weapons. The Nobel Prize bolsters the growing international norm stigmatizing these inhumane weapons of mass destruction and reinforces pressure on the nuclear-armed countries to pursue disarmament. ICAN has created a path to progress that our world direly needs to move beyond the nuclear age."
Physicians from PSR worked with ICAN to present scientific data on the medical consequences of nuclear weapons at a series of three intergovernmental conferences in 2013 and 2014, the 2016 U.N. multilateral disarmament forum, and the 2017 U.N. treaty negotiations.
Ira Helfand, MD, a PSR board member who serves on the International Steering Group of ICAN, called the treaty "a wakeup call from the rest of the world which has focused worldwide attention on the catastrophic medical consequences that will occur if these weapons are used." Dr. Helfand described ICAN as "a powerful voice reminding us all of the urgent need to ban and eliminate these weapons as the only reliable way to make sure they are not used."
Physicians for Social Responsibility (PSR) mobilizes health professionals on issues that represent the gravest dangers to human health and survival. PSR's grassroots network of advocates contribute a public health framework to nuclear weapons and climate change policy at the local, federal, and international level.
PSR's international federation, International Physicians for the Prevention of Nuclear War, received the 1985 Nobel Peace Prize. Learn more about PSR at www.psr.org and follow us on Twitter at @psrnuclear.

CONTACT: Isabella Javidan, ijavidan@psr.org, 612-812-3231 Washington D.C. — Physicians for Social Responsibility is deeply disappointed in the EPA's decision to delay updating the National Ambient...