House of Representatives Rebuffs Trump Administration in Key Defense Spending Votes
July 12, 2019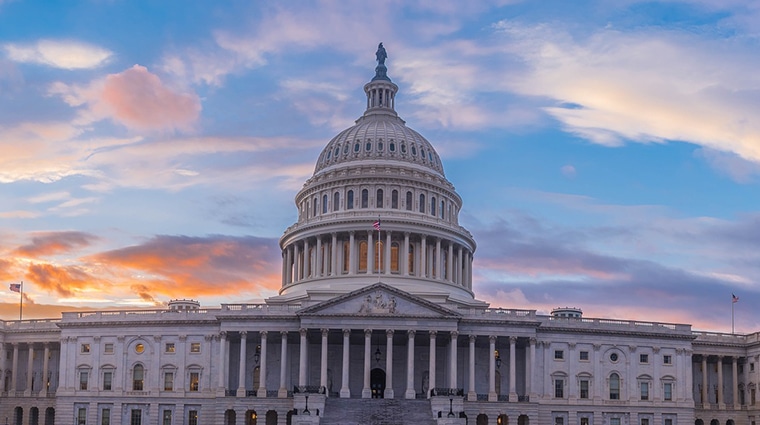 On July 12, the House of Representatives passed the National Defense Authorization Act, to the tune of $733 billion. During NDAA deliberations, the House voted on a plethora of foreign policy and nuclear weapons-related amendments. PSR was adamantly opposed to an amendment introduced by Representative Mike Turner (R-OH) that would have reinstated funding for the deployment of the "more usable," "low-yield" nuclear warheads. The House rejected Turner's amendment, 221-201.  House Armed Services Chair Representative Adam Smith (D-WA) wrote the "low-yield" weapon out of his budget, and earlier, the House stood firm behind Smith by rejecting amendments by Representative Liz Cheney (R-WY) in House Armed Services Committee and on the House floor during Appropriations debate.
The defeat of the low-yield nukes amendment wasn't the only win of the day. In a more bipartisan showing, 27 Republicans joined House Democrats in voting for an amendment by Representative Ro Khanna (D-CA), which blocks funding for any attack on Iran without congressional authorization. In one of the closer outcomes of the day, the house voted 215-214 to support an amendment, introduced by Representative Lois Frankel (D-FL), which prohibits funding for any missiles non-compliant with the Intermediate-Range Nuclear Forces (INF) Treaty, until the Secretary of Defense meets certain conditions. This is an effort to blunt the impact of President Donald Trump's abrupt withdrawal from the INF treaty. Finally, the House supported an amendment, originally introduced by Representative Eliot Engel (D-NY), which expressed support for extending the New START Treaty and prohibiting funds from being used to exit the treaty, unless Russia commits a material breach of it.
Thank you to our PSR chapters who worked on these issues, and thank you to all of our PSR members who spoke out and contacted your Members of Congress. You made this possible!
Lanterns afloat on Green Lake. Photo credit: Nancy Dickeman Do you think this would be a good moment to strengthen the "nuclear taboo"? You're not...