Health Advocates Call Court's Ruling to Regulate Methane a Win for Clean Air and a Healthy Climate
July 5, 2017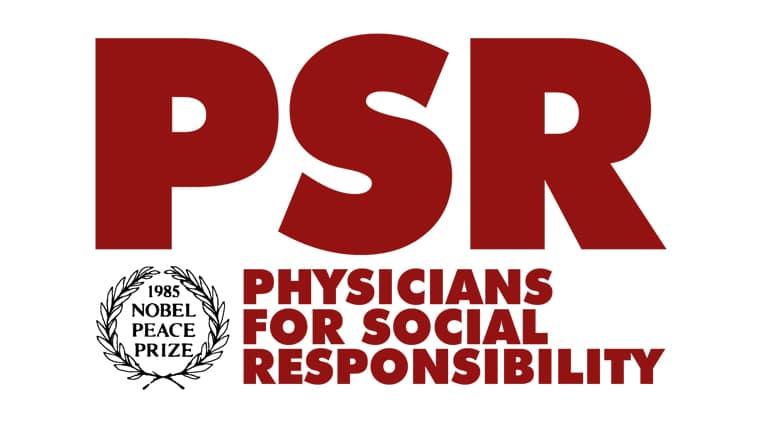 FOR IMMEDIATE RELEASE
Media Contact:
Elana Simon, Communications Manager
202-587-5232
esimon@psr.org
Washington DC (July 5, 2017) – In a win for public health and the climate, the federal appeals court in Washington blocked the Trump administration's suspension of EPA standards that keep methane and toxic gas pollution from oil and gas wells out of the air we breathe.  The court rejected the EPA's attempt to suspend the June 2, 2017 deadline to comply with Clean Air Act standards issued last year, requiring repair of airborne leaks from oil and gas wells.  The oil and gas industry will now have to comply with the law. In response, Jeff Carter, Executive Director of Physicians for Social Responsibility released the following statement:
"Methane leaks extensively from oil and natural gas wells, infrastructure, pipelines and compressor stations. These leaks pose a severe threat to the world's climate and, thus, to human health.
"Recent medical and scientific studies clearly convey the health threats that accompany the use of methane as a fuel. Methane accelerates climate change. It is more potent a greenhouse gas than carbon dioxide —fully 86 times more potent over its first 20 years in the atmosphere. Further, increased levels of volatile organic compounds and ground-level ozone from oil and gas extraction induce significant health consequences, including respiratory and neurological diseases.  Proximity to fracking operations is associated with congenital heart defects, increased risk of high-risk pregnancy and premature birth, worsening asthma, and increased rates of hospitalization for cardiac, neurological and cancer-related problems.
"It is time for the Trump administration to put the public's health and the health of the climate above polluters' interests."
###
Physicians for Social Responsibility (PSR) mobilizes medical professionals on issues that represent the gravest dangers to human health and survival. PSR's grassroots network of activists contribute a public health framework to nuclear weapons and climate change policy at the local, federal, and international level. PSR's international federation, International Physicians for the Prevention of Nuclear War, received the 1985 Nobel Peace Prize.
Learn more about PSR at www.psr.org and follow us on Twitter at @PSRenvironment.
We are pleased to announce that Brian Campbell, PhD, has accepted the offer to serve as PSR's next Executive Director, effective November 1, 2023. Brian...
CONTACT: Isabella Javidan , ijavidan@psr.org , 612-812-3231 Physicians for Social Responsibility (PSR) expresses deep distress over reports–including from the spokesperson for the Ministry of Health...
160 Million Pounds of Undisclosed Chemicals Could be PFAS; Groups Call for Ban on PFAS Use in Oil and Gas Wells For more information, contact:...